Former Allstate adjuster Jo Ann Katzman put it in stark perspective: "We were told to lie by our supervisors—it's tough to look at people and know you're lying."
The American Association of Justice has recently published an article ranking the 10 worst insurance companies in America:
A full read of the article is a "must" for any person dealing with an insurance company. 
1. Allstate
2. Unum
3. AIG
4. State Farm
5. Conseco
6. WellPoint
7. Farmers
8. UnitedHealth
9. Torchmark
10. Liberty Mutual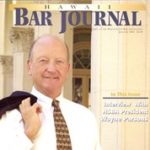 A resident of Honolulu, Hawaii, Wayne Parson is an Injury Attorney that has dedicate his life to improving the delivery of justice to the people of his community and throughout the United States. He is driven to make sure that the wrongful, careless or negligent behavior that caused his clients' injury or loss does not happen to others.