Schofield Barracks soldier PFC Jesse Hart was on foot along the H-2 Freeway in the northerly direction shortly after midnight when he was struck by another car just before the Wahiawa off-ramp. Mr. Hart was taken to the hospital in critical condition.
According to the Honolulu Advertiser story by Will Hoover (whoover@honoluluadvertiser.com):
Hours earlier, Hart had celebrated his 21st birthday on a double date, said his grandmother, Linda Hart, in his hometown of Boyd, Texas.

"The information I got was that he and another soldier was on a double date," Linda Hart told The Advertiser. "And he and this other soldier got into an argument and the soldier kicked him out of the car. And Jesse started walking."

Police said alcohol consumption by Hart may have been a factor.
The car that hit the soldier was a 1994 Honda Civic driven by a 25-year-old Wahiawa man. Alcohol, drugs or speeding did not appear to be factors on the part of the driver of the Honda, police said.
Critical head injuries and unknown internal injuries were treated at The Queen's Medical Center where Hart arrived in critical condition.
Loran Doane, Schofield Barracks spokesman, said Hart was a member of the 2nd Stryker Brigade Combat Team, which began returning from Iraq in February following a 15-month deployment.

"This is what's so tragic about deployments," Doane said. "There he lived through the worst of the worst. And then this happens here."

Linda Hart said the news of her grandson's highway incident after safely returning from Iraq had caught the family off guard.

"I'm really kind of in shock right now," said Hart, shortly after the family learned about about what had happened. She said her son, Sean Hart, Jesse Hart's dad, had spoken with her grandson's battalion commander who said the soldier had been taken off a respirator, which the commander took to be an encouraging sign.
I send my prayers for PFC Hart and his family in Texas.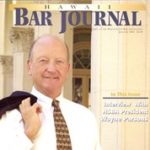 A resident of Honolulu, Hawaii, Wayne Parson is an Injury Attorney that has dedicate his life to improving the delivery of justice to the people of his community and throughout the United States. He is driven to make sure that the wrongful, careless or negligent behavior that caused his clients' injury or loss does not happen to others.