The roads on the north shore of Oahu continue to be the site of major car collisions and serious injuries in Hawaii.
On August 1st 2008 Terry Selig was critically injured at about 7:30 in the morning
when her car crashed and ended up on its roof in an accident near 59-049 Pupukea Road. Capt. Terry Selig of the Honolulu Fire Department (HFD) was one of the first on the scene and his crews along with the ambulance crew removed Ms. Selig from the vehicle which was still on its roof in the roadway.
Ms. Selig was transported to Queens Hospital in Honolulu where she arrived in critical condition.
Residents of the north shore had a slow go of it that morning because the highway was closed off from Foodland to the hairpin turn.
Why are there so many bad car crashes on the north shore roads? Heavy traffic could be one cause. The narrow two lane roadways reduce the margin of error when cars pass or momentary inattention causes the vehicle to drift across the center line. Certainly impatient drivers are one big factor. But do you think the roads are adequately designed and maintained given the high number of serious injuries that happen year after year? What do you think? Let's hear from some residents who drive those roads every day.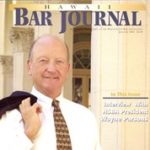 A resident of Honolulu, Hawaii, Wayne Parson is an Injury Attorney that has dedicate his life to improving the delivery of justice to the people of his community and throughout the United States. He is driven to make sure that the wrongful, careless or negligent behavior that caused his clients' injury or loss does not happen to others.