Today I am looking at the drivers who cause the injury and death that plagues our interstate highways from Hawaii to North Carolina and everywhere between. Getting inside the head of the bad drivers is the first step to preventing them from doing the harm they do. So I looked at articles across the country about specific things that these folks do and I think I have a common thread that leads to the subject of this article: uninsured motorists.
Let me start at the beginning. Steve Lombardi from Des Moines, Iowa writes about distracted driving in a recent article, A Distracted Driver is More Likely to be a Dead Driver. Others have written about how speed on our interstate highways kills and about DUI and tragic consequences on the highways.
The Interstate Highway Graveyard, "Speed Kills", Steve Lombardi, August 28, 2009
Why Speeders on the Highway Cause More Serious Accidents, Devon Glass, August 28, 2009
Death and Injury On Interstate Highways Increase With Higher Speed Limits, Wayne Parsons, August 29, 2009 2:31 AM
Drunk Drivers Caused 40% of Traffic Fatalities In Hawaii In 2006, Wayne Parsons, August 31, 2009 12:16 AM
Interstate Highways Are No Place For Drunk Drivers Over The Labor Day Weekend Wayne Parsons | September 01, 2009 4:36 PM
I noted something about each of the subjects _ DUI, speed, driving distractions _ as I read the introductory paragraph on Steve Lombardi's post because he described a common thread in all of these articles:
If you teach your teenage driver anything teach them not to driver distracted. Yesterday I'm sitting at the light and beside me in the turn lane are a young driver and two passengers. The front seated passenger is watching the light for the driver while he sits there sending a text message. I wondered why cell companies or car makers don't come up with a way to block Texting when in a car. Really is there any reason why anyone needs to send a text message while driving or riding in a car? If the parents of this driver could only see him they'd be consequences to pay.

Driving while distracted is at epidemic proportions. Here are a few examples from Iowa. Mind you, every one results in at least one fatality. That's where the title comes from.
Each driver made a bad decision. Each driver engaged in high risk behavior. Each one was reckless or at least careless about getting into a car and operating it on an interstate highway.
That level of irresponsibility often exists and leads to tragic consequences when it comes to drivers buying insurance for their car. Over 140,000 drivers on roads in Hawaii have no insurance. They are violating the law. Automobile Insurance is mandatory in Hawaii. If caught they will be cited by the police. They are law breakers. But the uninsured driver is not just violating some law that may result in a ticket. They are every bit as dangerous to everyone on Hawaii roads as the wrong way drivers that Steve Lombardi has written extensively about in Iowa:
Twenty-Six More Wrong-Way Interstate Highway Drivers by Steve Lombardi | August 18, 2009 9:44 AM
Wrong-Way Accidents – Complete Recap of All July 2009 Collisions by Steve Lombardi | August 15, 2009 10:28 PM
The wrong way driver may ruin someone's life in a crash. The speeder and the person who is Texting on their cell phone at the wheel may ruin someone's life. The drunk may collide with another car and ruin someone's life. The uninsured driver may _ in any of the above situations _ may make it worse by not being able to repay the victims for their losses.
And I don't think its a stretch to say that the drunks and speeders and text messages and the wrong way drivers are exactly the type of person (i.e. irresponsible) who will not have insurance at all, or will have minimum coverage on their car.
Obviously we should all buy insurance on our cars and most of us do. But what about the drivers out their with no insurance, What if the persons causing the car crashes, deaths and injuries that Steve Lombardi, Devon Glass, Mike Bryant, Pierce Egerton, Rick Shapiro and I are writing about this month, don't have insurance to pay for the hospital bills and lost income of the victims of their driving? Let's look at two types of car insurance, that every driver should buy that will protect against the uninsured or underinsured driver.
Well, I just said the magic words:
Uninsured Motorist coverage
Underinsured Motorist coverage.
It does exactly what it says.
UM: If the driver who causes an accident and injury has no insurance, your Uninsured Motorist coverage will take care of you. The good news. Its cheap. You can afford to buy a lot of coverage and you need it. A broken leg will run $30,000 dollars and a head injury with some ICU time will run $200,000.
UIM: If the driver who causes an accident and injury has inadequate insurance coverage to pay for your losses, your Uninsured Motorist coverage will take care of you. In Hawaii the minimum automobile insurance is $20,000. If the driver that hits you only has $20,000 of coverage what do you do if you have $100,000 of medical bills and are out of work for 6 months? The answer is easy. You go on public assistance _ welfare. And you don't get all of the medical care you need.
In his article on uninsured drivers, Pierce Egerton from North Carolina gives a good summary of what every driver needs to do in terms of buying insurance to protect their family: Uninsured Drivers: Who Are These People? by Pierce Egerton:
A growing number of these uninsured motorists are people hit hard by the economic downturn. These are folks who can't make ends meet and let their insurance coverage lapse.

A lot of them, however, are among the most dangerous drivers on the road — people whose licenses were revoked after convictions for offenses such as DWI and Careless & Reckless driving. According to government estimates from 2004, uninsured drivers are ten times more likely to have DWI convictions and six times more likely to have convictions for driving an unsafe vehicle.

Wayne Parsons posted an eye-opening piece yesterday outlining how serious the threat from drunk driving really is. What we often don't hear about drunk driving is that innocent people are often victimized twice at the hands of the drunk driver. The victims suffer not only the horrific physical injuries inflicted in the crash, but they also suffer a devastating financial blow when the drunk driver is also uninsured.
I highly recommend reading the entire article, but if you do nothing else follow the sage advice that Pierce Egerton ends with:
Call Your Agent

Before you head out onto the interstates and highways this Labor Day weekend, make sure your auto policy covers you against the risk of being hit by an uninsured driver. Give your insurance agent a call. Ask whether you have Uninsured and Underinsured coverage and what the limits of the coverage are
And before you call your insurance agent read the list of things to ask in the article on insurance by Rick Shapiro from Virginia: Uninsured Motorist Car Insurance: It's Your Most Important Car Insurance and Here Is Why – by Rick Shapiro from Norfolk,Virginia:
The uninsured motorist law is a quite complicated beast and the car insurers fight these cases big time. They hate having to pay you but they make money collecting premiums, and should have to pay valid claims irrespective of the type of coverage if the uninsured driver causes your injury. It takes an experienced injury lawyer to explain all the fine points. Be advised however that you want your uninsured motorist coverage to always be as high as your general liability insurance limits–so check your existing policy coverages. (General liability limits protect you up to the liability coverage amount if you are careless or negligent in a car accident, so be sure your uninsured motorist coverage is equal to the liability coverage amount). So, next time you get mad about uninsured motorist coverage, remember that its your most important car insurance you have.
It is impossible to avoid all accidents and prevent all injuries. At least be prepared by having adequate insurance to protect you and your family.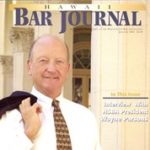 A resident of Honolulu, Hawaii, Wayne Parson is an Injury Attorney that has dedicate his life to improving the delivery of justice to the people of his community and throughout the United States. He is driven to make sure that the wrongful, careless or negligent behavior that caused his clients' injury or loss does not happen to others.