Personal Injury Automobile Insurance:
Hit by an uninsured motorist? Try to "stack." UM/UIM Stacking Rules In Hawaii
Uninsured/ underinsured coverage protects you in case you are injured by an uninsured or under-insured driver. When you purchase UM/UIM insurance you are essentially buying it for motorists who are either uninsured, because they have no insurance, or under-insured, meaning they don't have enough insurance to satisfy your total claim. Your insurance carrier basically steps into the shoes of the uninsured/under-insured party that caused the accident. Source. As a practical matter, this places you and your insurance company on opposing sides since the carrier is insuring both you and the other motorist.
So, what happens when you file a claim against the uninsured/under-insured motorist? Your insurance company is technically defending against your case and keeping you from recovering on your policy. One solution to this problem is "stacking". Stacking UM/UIM coverages allows you to collect from more than one car insurance policy or more than once from one policy. When you own and insure more than one car you can increase your coverage by putting each UM or UIM policy you own on top of one another. Even though some states don't allow it, 19 states do, including Hawaii (§431:10c-301 Hawaii Statutes).
In Hawaii, purchasing UM and UIM is optional. However, you should purchase these types of coverage in the largest limits that are available. Generally, the coverage is cheap and purchasing both with the same limits gives you the best protection against injuries you may suffer from an UM or UIM. Most importantly, do not waive these types of coverage.
Multiple vehicles: If you own more than one car then you should determine whether you want to stack the UM and UIM coverages. Stacking coverages allows you to combine the limits for each car's policy. Purchasing stacked UM or UMI coverage means you have access to more money for your injuries, whereas purchasing non-stacked coverage only allows you to have access to the limit for one vehicle. Oftentimes, it is less expensive to purchase lower limits of stacked coverage than to purchase higher limits of non-stacked coverage. Yet, it is possible that such increased levels of protection will raise your premium.
Even though Hawaii permits stacking, if your policy explicitly forbids it, you won't be able to stack your benefits. Having UM/UMI coverage is strongly recommended since a large number of Hawaii drivers are uninsured.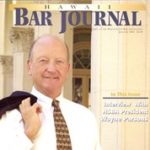 A resident of Honolulu, Hawaii, Wayne Parson is an Injury Attorney that has dedicate his life to improving the delivery of justice to the people of his community and throughout the United States. He is driven to make sure that the wrongful, careless or negligent behavior that caused his clients' injury or loss does not happen to others.