As the celebrations ended on New Years eve a 23-year-old man behind the wheel of a speeding sedan lost control of his car on Likelike Highway near Kamehameha IV Road. The car went off the road, onto the right shoulder, crashed into a rock wall and rolled over several times. The 46 year old passenger, whose identity was not immediately released, was killed.
As reported by Minna Sugimoto on KHNL News, a nearby resident said the crash sounded like a bomb:
"I was sleeping about 4 o'clock in the morning," Tracy Nakamoto, Kalihi resident, said. "And there was a mean crash.""Oh, it sounded just like one bomb," he said. "I mean, boom, boom, boom. Three times."

"I knew somebody must have died," Nakamoto said. "Because of the way that thing happened, the impact."

"It's pretty evident that speed was a factor," Lt. Darren Izumo, Honolulu Police Department, said. "We aren't sure if alcohol or drugs are involved."
Hopefully 2009 will have fewer traffic fatalities than 2008. This tragedy should be a wake-up call that "speed kills". Slow down so losses like this one don't needlessly take lives.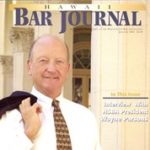 A resident of Honolulu, Hawaii, Wayne Parson is an Injury Attorney that has dedicate his life to improving the delivery of justice to the people of his community and throughout the United States. He is driven to make sure that the wrongful, careless or negligent behavior that caused his clients' injury or loss does not happen to others.