Sadly Oahu suffered its 23rd traffic fatality this year in a single car crash in Waianae.
The city medical examiner has identified the 28-year-old Waianae woman who died Tuesday after the car she was driving went off an embankment near Yokohama Bay as Eitiline Love.
The Star Bulletin report indicates that police suspect that speed may be involved in Ms. Love's car leaving the road on Tuesday. She was headed east on Farrington Highway and when the road curved left her car didn't make the curve, hit the end of a guardrail and crashed on rocks below an embankment. Ms. Love was taken to the clinic in Waianae where she waspronounced dead.
Our thoughts go out to her family and friends.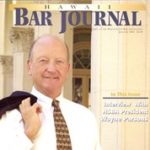 A resident of Honolulu, Hawaii, Wayne Parson is an Injury Attorney that has dedicate his life to improving the delivery of justice to the people of his community and throughout the United States. He is driven to make sure that the wrongful, careless or negligent behavior that caused his clients' injury or loss does not happen to others.