In an interesting and informative article: New Website About Drinking Is Very Informative anew tool is out there to help an individual check into their own drinking behavior. Michael Bryant a Minnesota personal injury attorney is getting the word out about this website in hopes that he sees fewer tragic clients in his office after a drunk driver kills or injures a family member. Bryant puts people over priofits and should be congratulated. Here is his article:
A recent visit to the Medline website had an interesting notice about a new insight on drinking. The site Rethinking Drinking, is filled with information that should be looked at by anyone who drinks. With easily navigated keys, the sight covers topics that include:

The site includes basic questions and checklists for reviewing where you are at. There is a drink calculator, downladable pamphlets, and critical reviews of drinking. The site seems helpful and not overly preachy. It also seems to be realistic so that most people should get informative, direct answers.

Here at the Injuryboard, we see the impact of accidents that are caused by over drinking. The highway death tolls, while dropping still reflect what happens when people drink and drive. Take the time to review this important information.
Please distribute this to your friends and to anyone who you think drinks too much and drives. You could be saving a life.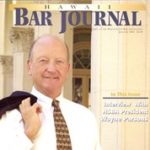 A resident of Honolulu, Hawaii, Wayne Parson is an Injury Attorney that has dedicate his life to improving the delivery of justice to the people of his community and throughout the United States. He is driven to make sure that the wrongful, careless or negligent behavior that caused his clients' injury or loss does not happen to others.