I just read the report, "Future Mobility in Hawaii: Meeting the State's Need for Safe and Efficient Mobility," and it does not bode well for those of us who use Hawaii Highways and rural roads. Hawaii ranks 4th from the bottom because of deteriorating roads and high incidence of fatal accidents on rural roads.
The reports states that 27 percent of Hawaii's major roads are in bad shape– the fourth highest percentage in the country. Frank Moretti of Tripnet has reported on this in a news report on 9/3/2009 :
Honolulu, Hawaii — Hawaii's roads and bridges are becoming increasingly deteriorated and congested and the state's rural roads have a high-rate of fatal traffic crashes.

In the past decade, the state has used a combination of federal and state funding to improve its surface transportation network, but many sorely needed transportation projects still remain unfunded, according to a new report released today by TRIP, a Washington, DC based national transportation organization.
The statistics cited by the TRIP report are daunting and should get the attention of the public:
1. Driving on roads in need of repair costs each Hawaii motorist an average of $503 annually — $431 million state-wide and the third highest in the nation — in the form of accelerated vehicle depreciation, additional repair costs, and increased fuel consumption and tire wear.

2. Forty-three percent of Hawaii's bridges are deficient or obsolete.

3. Twelve percent of the state's bridges are structurally deficient.

4. Thirty-one percent of Hawaii's bridges are functionally obsolete.

5. Forty-five percent of Hawaii's major roads are considered congested.

6. The fatality rate on Hawaii's rural roads is nearly four times greater than the fatality rate on all other roads in the state.
The Hawaii Highway Users Alliance is an outcome of collaboration between TRIP and the State Department of Transportation. The goal is to develop an objective report that explains how the federal Surface Transportation Program can help Hawaii make our roads and highways safer.
Panos D. Prevedouros, immediate past president of the Hawaii Highway Users Conference states that because Hawaii is below average in pavement quality and traffic congestion that:
"Significant state and local action will be necessary to improve pavement and bridge conditions and address congestion. The Highways Modernization Plan that was held back in the last legislative session is a good tool to address these needs."
Yes the issue is funding and we all know that money is tight. Between 1998 to 2008, Hawaii received $1.8 billion in federal funding for road, highway and bridge improvements, and $475 million for public transit, a total of $2.3 billion. Forty-four came from federal funds and was used annually by the Hawaii Department of Transportation to pay for road, highway and bridge construction, repairs and maintenance and 14 percent of the revenue used annually to pay for the operation of and capital improvements to the state's public transit systems. Public transportation is important in lessening congestion and that goes directly to highway safety.
According the the Moretti story the federal stimulus package will help:
This year's federal American Recovery and Reinvestment Act (ARRA) provides approximately $126 million in stimulus funding for highway and bridge improvements and $44 million for public transit improvements in Hawaii. This funding, however, serves only as a down payment on needed road, highway, bridge and transit improvements and is not sufficient to allow the state to proceed with numerous projects needed to modernize its surface transportation system.

"We will continue to do the best we can with the resources we have," said Brennon Morioka, Director for the state Department of Transportation. "The ARRA funds allow us to move forward with many projects we would have not been able to otherwise," Morioka said.
The funding issues are aggravated because of declines in federal surface transportation revenues and increasing costs for transportation construction materials.
The federal transportation program ends on September 30, 2009, and so Congress must enact new legislation or extend the current federal surface transportation program.
"Hawaii has benefited tremendously from the federal surface transportation program," said Will Wilkins, executive director of TRIP. "While the state has put this combination of federal and state funds to good use in the past, in the coming years, many additional needed projects will remain stranded on the drawing board because of insufficient funding. It is critical that the state adequately fund its transportation system and that Congress produces a timely and adequately funded federal surface transportation program this year. Thousands of jobs and the state's economy are riding on it."
Frank Moretti is with TRIP. See more at http://www.tripnet.org/
Take a look at these postings which are part of the ongoing series on interstate and highway safety.

Are Double-Bottomed Semis More or Less Dangerous to You? – Devon Glass from Church Wyble, P.C.(Michigan), August 26, 2009

Who wins and loses when a Ford Focus and a fully-loaded semi-truck crash? – Steve Lombardi from The Lombardi Law Firm (Iowa), August 25, 2009

Hawaii Freeway Chronicles #1: What Are The Danger Points On H-1, H-2 and H-3?, by Wayne Parsons of Wayne Parsons Law Offices. (Hawaii), August 27, 2009

The Interstate Highway Graveyard, "Speed Kills", Lombardi, August 28, 2009

Why Speeders on the Highway Cause More Serious Accidents, Glass, August 28, 2009

Death and Injury On Interstate Highways Increase With Higher Speed Limits, Wayne Parsons, August 29, 2009 2:31 AM

Drunk Drivers Caused 40% of Traffic Fatalities In Hawaii In 2006, Wayne Parsons, August 31, 2009 12:16 AM

Interstate Highways Are No Place For Drunk Drivers Over The Labor Day Weekend Wayne Parsons | September 01, 2009 4:36 PM

Uninsured Motorist Car Insurance: It's Your Most Important Car Insurance and Here Is Why | Rick Shapiro, September 01, 2009 10:30 AM

Uninsured Drivers: Who Are These People?, Pierce Egerton | September 02, 2009 12:00 PM

Risky Drivers Don't Just Drive Drunk and Speed – They Often Don't have Insurance by Wayne Parsons | September 03, 2009 4:09 PM

Uninsured Drivers On The Highways: Cause of Higher Rates of Injuries & Deaths?

Rick Shapiro | September 07, 2009 1:15 PM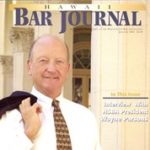 A resident of Honolulu, Hawaii, Wayne Parson is an Injury Attorney that has dedicate his life to improving the delivery of justice to the people of his community and throughout the United States. He is driven to make sure that the wrongful, careless or negligent behavior that caused his clients' injury or loss does not happen to others.