The Honolulu City Council on Wednesday voted to ban drivers from using any mobile electronic devices. That means anyone holding a cell phone or other device while driving will be ticketed by the police. The fine will be about $97 and the law is set to be enforced starting on July 1st. Is it a problem?
Mayor Mufi Hannemann supports the law as do most hawaii residents. But is the law enforceable? The police say "yes".
Maj. Thomas Nitta said the department supports this ban.
"We strongly agree with this Bill 44 there are many reasons we should have this bill. The most important reason is to save lives," Nitta said.
There is an exemption for drivers to be able to use two-way radios. The Honolulu Star Bulletin story provides the background data that lead the Council to pass this measure:
The National Safety Council has determined that drivers using cell phones are four times more likely to be involved in a traffic accident, regardless of whether the phone is hand-held. However, the ban on hand-held phones is a good start that next year's Legislature should extend throughout the state.

The bill approved on Thursday by a Council committee also would prohibit the use of all electronic mobile devices while driving, intended to stop text messaging and video-game playing. A bill sponsored by Councilman Charles Djou that would have been limited to banning text messaging was rightly vetoed by Hannemann in February as unenforceable.

The mayor said he agrees with police that the "total prohibition" in the current version "would be more enforceable and acceptable." It allows some exceptions for emergency personnel and drivers using two-way radios on the job.

The bill should not encourage drivers to trade in their hand-held cell phones for hands-free devices in the belief the latter is safe. The use of either kind of cell phones is distracting, causing the driver to concentrate on the conversation rather than the road. Studies have shown that use of a cell phone — hand-held or hands-free — while driving is as dangerous as driving drunk.
KITV News reports that:
Six states and the District of Columbia already have cell phone bans in place.

"I think it should be banned. You shouldn't be able to hold on to your phone and talk. In fact, I think you shouldn't be able to talk on the phone at all while you are driving," one driver said.

Soon all drivers are going to have using hand free devices while driving. Wireless stores are stocking up on hands free devices.

"I heard the bill was going to be passing so we ordered three or four times what we usually order," one store manager said.
Be prepared to hear whining from all sorts of naysayers. They'll ask "what about pets in the car?" or "what about people eating while driving?" and the list will go on. My own opinion is that the use of cell phones is an epidemic and it is dangerous. I see the cases come into my law office where distracted drivers killing and maiming Innocent people. As an automobile accident attorney I hope never to have another one of these cases where cell phone use distracted the defendant driver.
I have written about this subject before because it bugs me: "Driving And Talking On Cell Phones Blocked By New Ignition Keys".
Other attorneys concerned about consumers and safety on the highways have also written about the subject across the country:
Proposed STANDUP Federal Act Driving to Save Lives – by Sandy Grinnell and Wooten, Kimbrough, Gibson, Doherty and Normand, P.A.
Tragic Accident Kills San Antonio Doctor – Is Cell Phone At Fault? – by Beth Janicek
What do you think about this new law? Do you use your cell phone while driving? Text? Twitter? And how about that dog in your lap? Or the foot long submarine sandwich and the hot coffee?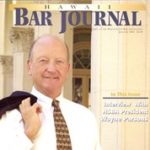 A resident of Honolulu, Hawaii, Wayne Parson is an Injury Attorney that has dedicate his life to improving the delivery of justice to the people of his community and throughout the United States. He is driven to make sure that the wrongful, careless or negligent behavior that caused his clients' injury or loss does not happen to others.