It is understandable that you may think of the roof of your car as primarily to keep the rain or snow off of you and keep your hair in place. But there is a lot more to that roof than cosmetics. Cars roll over. 10,000 people die every year in this country in roll over accidents. In 2002 there were 70,000 rollovers. I am sure that everyone of us has seen a wreck along the road with a car upside down. It can happen when a tie blows out. It can happen when a car hydroplanes on a slick road. It can happen when a rear end collision pushes to front car onto the sloped shoulder of the road. It happens to SUV's more easily than other cars. We know its going to happen. Hopefully it won't happen to us. But no matter how good we drive and no matter how careful we are, the car we are driving or riding in may roll over some day. What then?
This post is about what the engineers call "roof crush". Read on. This is not a silly issue. Roof crush is about life and death.
"Everybody is focusing on the tragic deaths involving Firestone tires. But we are ignoring the elephant in the tent, which is the much broader problem created by sport utility vehicles, and not just the Explorer."


— Keith Bradsher, former Detroit bureau chief
for The New York Times, in a FRONTLINE interview.
A young soldier just back from Iraq was 5 days away from discharge here in Hawaii. He was out for a drive in his pickup truck on a quiet road in central Oahu. His truck was struck from behind by a drunk driver who was going at a hellacious speed. The impact propelled the soldier's truck off of the road where it flipped over on its roof. The soldier died of head injuries from a crushed roof. He was wearing his seat belt. He was strong and young and healthy. He had just come back from helping a paralyzed serviceman friend with furniture. He had no alcohol or other substances in his blood.
The soldier, Ethan Ranz of Fertile, Minnesota was leaving the Army in five days and was going to return home to go to college and rejoin his parents and brothers. The town of Fertile, MN will never forget Ethan Ranz, but also no one will understand why he died this way. After all, Ethan was a warrior. He was big strapping handsome American soldier. He had been awarded medals for driving his vehicle in front of enemy fire to rescue soldiers who were pinned down and injured. He took care of his friends in war and at home on the base in Hawaii. Ethan was always the designated driver. He was a great young American man. But on a warm June night on a quiet road in Oahu out among the pineapple fields he died because of a drunk driver and a crushed roof. The drunk driver alone wasn't enough to kill Ethan Ranz. If roof crush standards had been moderately and intelligently adopted by Congress, Ethan would be alive today and his mother and father's hearts would not have been broken. Roof crush standards in place today have not been updated since 1973.
Despite long standing calls for safer roofs, the Bush administration allowed auto makers to produce cars with very weak roofs. Looking at national car crash statistics it is obvious to anyone that a lot of innocent people will encounter the situation where their vehicle rolls over. And it is known by everyone in the government and in the auto industry that the standards for roof strength allowed roof crush. Safety was put second to profits. Weak roofs were allowed. That meant more money in the pockets of corporate executives at the automakers. That also meant – and everyone knew this – that many would die. Husbands, Fathers, Mothers and grandmothers. And sons, like Ethan Ranz.
Do you see this as a form of neglect? I do. I had the privilege of representing Ethan's family and his estate after he died. There is no way to describe or understand the death of a child. Ethan's parents have suffered perhaps the ultimate loss. All because Washington allowed auto manufacturers to make a few extra dollars on every car by going cheap on the roof. It makes me mad every time I think about it and having worked with families like the Ranz family over the years, it is the saddest type of case in my law office in Honolulu.
President Obama has said we are going this way of putting profits ahead of people. He has nominated Charles Hurley as the head of the National Highway Traffic Safety Administration (NHTSA). I am writing this column because I hope to put some pressure on Mr. Hurley, the NHTSA and the Obama administration to take a look at current vehicle roof crushing standards. The Republicans and Fox News will oppose this because they care only about protecting corporations who fund them. Sadly that is a difference between Republicans and Democrats.
The current standards are extremely outdated having last been reviewed and voted on in 1973 before SUV's became extremely popular on the roads. SUV's tend to roll over more easily than vehicles that are built lower to the ground. Roof crush standards are extremely important in accidents where a vehicle rolls over. The AAJ would also like to make sure that victims of these types of crashes have access to the courts. The previous administration opted to maximize corporate profit returns in exchange for safety; however, the AAJ is confident that this administration will choose safety over profit.
The facts are startling. The Bush Administration fought back against pressure to make real reforms for safety. They grudgingly fought for a small improvement that wouldn't dip into their campaign contributors bank accounts (that's what its all about isn't it? Campaign contributions?). Anyway, of the 10,000 people who die every year from roll over incidents, the Bush standards would save between 13 and 44 lives according to the safety experts. But most passengers will still be paralyzed or killed. The American Association of Justice (AAJ) – a major voice for consumer rights and safety has issued a press release explaining what is at stake:
The Bush administration proposed a roof crush standard that increased the ability of a roof to withstand a force equal to 2.5 times the unloaded vehicle's weight, a standard already met by 70 percent of U.S. auto manufacturers. The proposed rule would have saved an estimated 13 to 44 lives out the 10,000 persons that die every year in rollover crashes, less than one percent. Industry experts said this standard did not go far enough because it would still result in killing or paralyzing most passengers in rollover accidents.

Against bipartisan wishes, the proposed rule also included preemption language that gave auto manufacturers immunity from lawsuits, leaving manufacturers little incentive to make automobiles safer. The Bush administration also included preemption language in preambles to safety regulations for occupant crash protection, side-impact protection, school bus seating and other final regulations. AAJ has called on the Obama administration to remove preemption language and give consumers the right to seek justice in the courts.
The new standards are supposed to be submitted on April 30th. You CAN make a difference if you speak up and write or call your representatives. You may not be able to avoid a roll over and a roof crush. You can avoid living through the tragedy of the Ranz family and thousands of others who are paralyzed or die each year.
Here are some facts from FRONTLINE:
A Few Facts About SUVs and Safety

There will be an estimated 70,000 SUV rollovers in 2002, in which it's estimated 2000 people will die.

In the 10-year period during which Ford-Firestone related rollovers caused some 300 deaths, more than 12,000 people — 40 times as many — died in SUV rollover crashes unrelated to tire failure.

A Ford Explorer is 16 times as likely as the typical family car to kill occupants of another vehicle in a crash.

1 out of 4 new vehicles sold in the U.S. is an SUV, making it the most popular type of vehicle in America. The Ford Explorer is the most popular SUV in the world.
Don't buy a car until you check on the safety of the roof.
What do you think about issue. Let me know. I'll make sure that your voice is heard!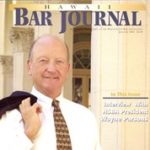 A resident of Honolulu, Hawaii, Wayne Parson is an Injury Attorney that has dedicate his life to improving the delivery of justice to the people of his community and throughout the United States. He is driven to make sure that the wrongful, careless or negligent behavior that caused his clients' injury or loss does not happen to others.