Did you know that your auto insurance policy provides medical coverage for injuries that you suffer in an auto collison or auto accident? This very important part of your insurance policy is relatively unexpensive and the basic "minimum" is not adequate to cover your medical bills in the event of a serious injury.
Personal Injury coverage, often referred to as Personal Injury Protection (PIP), is an extension of an auto insurance policy available in certain states, including Hawaii, where it is a mandatory element of an individual's auto insurance policy.
PIP covers medical, dental, and funeral expenses, and also covers the cost of rehabilitation, psychiatric treatment, lost wages, and other costs incurred in an accident.
PIP is sometimes considered a more inclusive version of Medical Payments coverage, and may help pay for medical expenses not covered by your health insurance plan, such as dental treatment, professional nursing services, and prostheses. This will help protect your assets in the case you are not able to fully cover the total cost of your medical expenses.
The minimum coverage is $10,000 but for just a few pennies more per month you can buy higher limits and you should do so. A broken leg can cost $50,000 in medical expenses and a facial injury can leave you with over $100,000 in medical bills. Those bills may cause your family to have to help you with your medical expenses and that can mean selling assets and cashing in retirement plans.
You must also increase the "liability" coverage in your policy. Think about what it would cost if rear-ended a Porsche that cost $80,000 and totaled it? If you don't have enough property damage coverage, you will be stuck with a huge bill. If you are a parent and your child causes the damage, you as a parent may be liable. If someone is injured and you are sued, you will be responsible for their medical expenses, lost wages and all disability. Those amounts can easily exceed $100,000. Buy at least than much liability or Bodily Injury protection. Then but the same amount of PIP or medical coverage.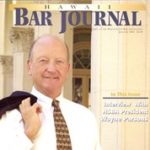 A resident of Honolulu, Hawaii, Wayne Parson is an Injury Attorney that has dedicate his life to improving the delivery of justice to the people of his community and throughout the United States. He is driven to make sure that the wrongful, careless or negligent behavior that caused his clients' injury or loss does not happen to others.