I have written much about the epidemic of pedestrian crosswalk injury and death in Hawaii this year and have wondered why a system like the Smart Crosswalk™ system hasn't been implemented in Hawaii. The real costs of a crosswalk death or injury are huge. The suffering of the families is unimaginable and tragic. And then there are the millions and millions of dollars lost in wage earning capacity, medical expenses and costs that are often borne by taxpayers through public assistance, Medicare and Medicaid. In cases I have handled the costs for a single person injured by a driver while in a crosswalk can easily exceed $1 million for medical alone. Collisions between cars and people are never minor.
In a story reported recently in The Alamogordo Daily News by Duane Barbati, the new Smart Crosswalk™ system has been installed at a college crosswalk to prevent the tragic injury and death statistics in New Mexico that Honolulu is also experiencing in 2009.
City of Alamogordo Public Works crews will begin installing a Smart Crosswalk system on Scenic Drive on Monday in front of the New Mexico State University-Alamogordo Student Services building.

The new crosswalk system is the first of its kind to be installed in the state.

Public Works director Brian Cesar said crews may divert traffic in both the north and southbound lanes of Scenic Drive.

"We think the installation will take from Monday to Friday," Cesar said. "It's the first one that we've installed."
The system involves installing electrical cables into the pavement, along with 12 in-pavement amber LED strobe lights, two four-foot tall automatic sensor crosswalk activation poles, a control unit, a solar cell panel and a push button crosswalk activator.
The equipment costs about $25,000, with an installation cost of about $5,200. That is a huge savings over what an injury or death will cost and most of all it will save the heartache of these tragic injuries and deaths. So why isn't the Hawaii DOT doing this in Honolulu? Studies on crosswalk and pedestrian injuries go back over 5 years. You would think that Hawaii government officials would be all over this new technology. Where are they when we need them?
NMSU-A president Dr. Cheri Jimeno said the university's primary concern is the safety of its students and faculty members.
"As we continue to grow, we found more students and faculty

having to park across the street," Jimeno said. "We were able to work with the city to construct a crosswalk. These systems are very effective in making a safer crosswalk for our pedestrians."
The system is activated by a pedestrian walking between the two automated activator poles which trigger the in-pavement LED lights to strobe to warn approaching traffic that a person is crossing the street. A solar panel provides power for the lights, along with a battery backup system. A pole on the opposite side of the crosswalk has a button for manual use with crosswalk signage and a braille faceplate for visually impaired people.
LightGuard Systems, a California-based company, manufactures the Smart Crosswalk systems. The company was founded in 1993.
LightGuard has sold about 2,000 systems that are being used nationally, as well as in Canada and Guam.
The can be activated 24 hours a day.
LightGuard spokesman David Hauser said the system is especially effective during the peak danger times twilight hours.
"Our lights are positioned at the eye level of approaching motorists," Hauser said. "They strobe at a rate to hold the attention of the driver. The benefit is the pedestrian gets to go home for dinner that night."

He said he doesn't want to give pedestrians a false sense of security.

"We still always recommend that pedestrians exercise caution when crossing the street," Hauser said. "They should not assume by pushing a button that it's safe to cross. Our systems are an enhancement. Pedestrians need to secure they're own safety."
For more on the Alamogordo story you can intact Duane Barbati at dbarbati@alamogordonews.com.

My prior articles on Hawaii crosswalk injury and death describe the Safe Crosswalk System (IRWG):
The Hawaii Pedestrian Crosswalk Safety Chronicles: Innovative Solution for Crosswalk Safety by Wayne Parsons
Honolulu Crosswalk Injury Chronicles: Kalihi Man Seriously Injured Crossing North School Street by Wayne Parsons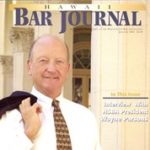 A resident of Honolulu, Hawaii, Wayne Parson is an Injury Attorney that has dedicate his life to improving the delivery of justice to the people of his community and throughout the United States. He is driven to make sure that the wrongful, careless or negligent behavior that caused his clients' injury or loss does not happen to others.