Hawaiʻi loves food, and we have a lot of great food. Hawaiian, Japanese, Filipino, Portuguese, Korean and all of the European cultures. We also probably have more than our share of heartburn , acid reflux or GERD as it is often classified. We've all had it happen a thousand times. Three o'clock in the morning. Heartburn! Ouch! Alka Seltzer? Pepto Bismol? Zantac? Ahhhh… I feel better now. Back to sleep.
So what happened? NDMA (N-Nitrosodimethylamine) was found in good old Zantac. In 2019 the FDA and others started smelling a rat. Then, 7 days ago, on April 1, 2020 the FDA requests removal of all prescription and over-the-counter ranitidine products (Zantac) from the market immediately.
The FDA has so far labeled NDMA as an "impurity" found in Zantac,
generic ranitidine, and other drugs, but Valisure disagrees, stating
the carcinogen is a natural by-product of the ingredients used to
make the drug.
Valisure believes it has discovered the link between Zantac and its
generics to NDMA:
"Valisure's research, along with that of Stanford University and
others, found that NDMA was the result of the 'inherent instability' of
the ranitidine molecule. This means that all manufacturers, brand or
generic, and all lots of ranitidine-containing medications are affected
and could generate very high levels of NDMA in the human body."
Significantly, ranitidine interacts with the stomach in a warm
environment, and that heat could potentially transform the drug into
NDMA during the digestive process, though we are still waiting on
studies to confirm this.
Meanwhile, France, Canada, Austria, and other countries have recalled
all forms of ranitidine from their markets after detecting NDMA. On
April 1, 2020 the FDA requested removal of all prescription and overthe-
counter ranitidine products from the market immediately.
Did you take Zantac regularly? Have you been diagnosed with any of the following cancers?
• Bladder cancer
• Brain cancer
• Colon and rectal cancer
• Esophageal cancer
• Intestinal cancer
• Kidney cancer
• Liver cancer
• Ovarian cancer
• Pancreatic cancer
• Prostate cancer
• Stomach cancer
• Testicular cancer
• Uterine cancer
If so, you may have a claim against the manufacturer.
What is your next step? Contact a local lawyer in Hawaiʻi who is representing people whose cancer was caused by a ranitidine-containing medication. Call my office: 808-845-2211. We have two convenient locations in downtown and in Kalihi.
Like many of you, Wayne Parsons life has been touched by cancer. I understand the terror of that diagnosis. And I also believe firmly that there is, for many, a way through. A way to survive.
It costs nothing to have your situation evaluated. Call me. 808-753-0290. That is my cell phone. There is no more important call than one from a person fighting cancer.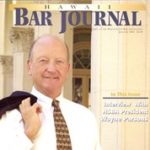 A resident of Honolulu, Hawaii, Wayne Parsons is an Injury Attorney that has dedicate his life to improving the delivery of justice to the people of his community and throughout the United States. He is driven to make sure that the wrongful, careless or negligent behavior that caused his clients' injury or loss does not happen to others.