According to the National Highway Traffic Safety Administration (NHTSA) wrong-way automobile accidents constitute about three perscent (3%) of automobile related deaths each year on U.S. roads. I am surprised by that number. It includes U-turns and perhaps that explains the number
Because wrong-way accidents are tragic, they have been under intensive study by the California Department of Transportation for over 30 years. Wrong-way fatal crashes account for about three percent of the fatal crashes on California freeways, and about 5 percent of the fatalities.
Can these incidents of wrong way driving fatalities be prevented? The problem is not easy to solve according to the California Department of Transportation's Division of Traffic Operations:
Preventing Wrong-Way Accidents on Freeways

In some localities, many serious accidents result from wrong-way driving on freeways, and the prevention of these violations becomes an important public safety issue.

According to a report issued by the California Department of Transportation's Division of Traffic Operations, half of the wrong-way driving on freeways results from deliberate, illegal U-turns. Measures taken to improve ramp operation would not affect this half of the wrong-way problem. For the other half, none of the physical barriers tested to date appear appropriate. Methods other than physical barriers have, however, proved helpful in decreasing incidents of wrong-way driving.
Several good resource articles are available that survey this problem:
Interstate Highway Safety: Part I – Ghost drivers continue to be a problem on U.S. Interstate Highways, Nov. 8, 2008
Driver Safety: Wrong-way drivers, not as uncommon as you may think.
Driver Safety: Wrong-side Accident Round-up, including Iowa .
Motorcycle Safety: Driving the wrong way, heading south in the …
Steve Lombardi of the Lombardi Lawfirm in Des Moines, Iowa has been writing well researched articles on this health and safety for some time now amd ois considerred a national resource on wrong way crashes.
On Oahu and in Honolulu we have the H-1, H-2 and H-3 but a confusing array of feeder streets and ramps and just the other day I saw one going the wrong way on Kalanianaole Highway coming from Hawaii Kai. They stopped and turned around but it was a harrowing scene and luckily there was no collision and no injury or death. Wrong-way drivers are often confused but also often in a rush and turning around in the roadway rather than getting off the road and revising their route.
What have other states tried to lessen the numbers of these accidents, injury and death?
California designed movable gates to bar traffic from high occupancy vehicle lanes. The gates are designed to stop even the heaviest vehicle; however, they take approximately 20 seconds to lower or raise—far too slow for a wrong-way vehicle entering a ramp. With the present state of the art, gates are not appropriate for retaining a wrong-way vehicle.

Georgia has tested a pump-up device that presents a physical curb-like barrier to the wrong-way driver, but it was found unsuitable for reasons similar to those of the spike barriers.

California tried adding horns and flashing red lights over the wrong-way signs, but these were found to be ineffective and drew complaints from neighbors. One device that did show promise was red, airport-type pavement lights, embedded in the pavement across an off-ramp, activated by wrong-way vehicles. These were shown by camera monitoring to reduce further wrong-way entries. About half of the wrong-way drivers at these ramps braked before reaching the wrong-way sign. Nearly half continued past the signs but braked before the pavement lights. Some, however, continued past the pavement lights and went out of view of the camera.
Some patterns emerge as you look at the types of wrong-way drivers:
A check of the driving records of typical wrong-way drivers indicate that they have received more traffic violations and felony convictions and have been involved in considerably more accidents of all types than the average motorist. The majority of wrong-way drivers were male. Another complicating characteristic is that many make intentional U-turns on freeways—they do not enter via an off-ramp. Nearly half of the wrong-way crashes are caused by U-turns, and half from wrong-way entries via off-ramps. 12-1-39 Field reviews must be conducted by transportation officials to make sure that signs and markings at these locations are in good repair, and that there are no conditions which could mislead drivers.
From Hawaii to Texas to Iowa to Florida, a growing sense is rising that these tragic wrong-way collisions can be reduced. Brooks Schuelke of Austin, TX has written an interesting article on the subject from the point of view of Texas:
Wrong Way Drivers Causing A Rash of Traffic Fatalities In Dallas And Austin
Have you witnessed wrong-way drivers in Hawaii? Is it a problem here? How about you folks in Texas and Iowa?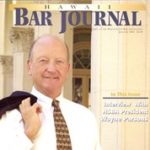 A resident of Honolulu, Hawaii, Wayne Parsons is an Injury Attorney that has dedicate his life to improving the delivery of justice to the people of his community and throughout the United States. He is driven to make sure that the wrongful, careless or negligent behavior that caused his clients' injury or loss does not happen to others.