A Honolulu Advertiser story by William Cole, Military Writer reports that 2 Army helicopter pilots died when their helicopter crashed during a routine maintenance test flight. The soldiers were with the 25th Combat Aviation Brigade. The crash, described by Col. Matthew Margotta described the crash as a "hard landing. Col. Margotta is commander of the U.S. Army Garrison Hawaii. No one else was aboard the helicopter. According to the Advertiser story:
The helicopter crashed within the Wheeler perimeter in the airfield and hangar area.

*****

Margotta told reporters at Wheeler that the helicopter was on "a routine maintenance test flight" and was in the process of landing when the incident occurred about 3:30 p.m.

"The pilot still had control of the helicopter when it landed," Margotta said.

****

Asked to talk about risks in flight operations, Margotta said, "Obviously when you fly helicopters and these guys are trained to go to combat and that's what they're preparing to do right now. There are certain risks that's inherent in what they do and they accept those risks."
Helicopters have been in the news often in Hawaii as their have been numerous crashes of tour helicopters taking tourists to see remote valleys and other sights accessible only by the air. These crashes generally involve pilot error. In the crash on the Army helicopter the cause is unknown and an investigation is underway. One would suspect a mechanical or maintenance failure in the Hickam crash.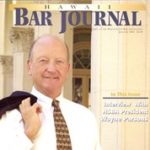 A resident of Honolulu, Hawaii, Wayne Parsons is an Injury Attorney that has dedicate his life to improving the delivery of justice to the people of his community and throughout the United States. He is driven to make sure that the wrongful, careless or negligent behavior that caused his clients' injury or loss does not happen to others.