When the Mayo Clinic and Johns Hopkins both weigh in on a medical issue it gets my attention. These two medical giants stand at the top of the list of great medical establishments in the world. Along with the American College of Surgeons, Mayo and Johns Hopkins took a serious look at what surgeons in the U.S. had to say about their performance. This wasn't part of some political skirmish over tort reform and health care. On that subject I have expressed strong opinions: Tort Reform Has No Place In Health Care Reform. The current study is sincere effort by leaders of the medical profession to improve their performance by honestly looking at the facts and searching for ways to reduce errors by helping doctors, not by punishing injured patients through tort reform. I am impressed. I wonder how I can help?
The study Burnout and Medical Errors Among American Surgeons by Shanafelt, Tait D. MD; Balch, Charles M. MD; Bechamps, Gerald MD; Russell, Tom MD; Dyrbye, Lotte MD; Satele, Daniel BA; Collicott, Paul MD; Novotny, Paul J. MS; Sloan, Jeff PhD; Freischlag, Julie MD, is worth reading by both doctors, patients and journalists.
The study concluded that both burnout and depression are strongly related to surgical errors. Among U.S. Surgeons, 9% revealed that they had made a major error in the 3 months prior to the survey and 70% blamed themselves for the error rather than some other source like the hospital of the system they worked under.

I file medical malpractice lawsuits against negligent doctors whose avoidable errors injure their patients. Surgical errors are often among the most serious of medical malpractice cases. But when I read this study about stress and depression among U.S. surgeons I asked myself how we as a society can help the surgeons with their stress and depression, and in so doing make surgery safer in America's hospitals.
I know that some glib reader out there will suggest that if I would only stop filing lawsuits against doctors, their stress level would go down and they doctors would be less distressed. But what about the patient who suffers a catastrophic injury at the hands of a depressed surgeon? No, the answer isn't to accept injuries caused by a negligent surgeon any more than it would be to excuse stressed out truck drivers for highway collisions that result through their negligence. We must keep our standards high that all people are accountable when – through their negligence – they injure someone.
The study showed that depression, burnout, depersonalization, emotional exhaustion and sense of accomplishment – "mental quality of life" were related to avoidable errors in surgery.
"These results suggest that a surgeon's personal mental health, including burnout, may have an effect on quality of care," stated lead author Tait Shanafelt, MD, in a release. "Our aim is to encourage more research to find ways to reduce distress among surgeons and to provide better support when errors occur."
Guilt about prior errors can haunt a surgeon for years leading to added depression and stress according to the study. When I think about it, is there something .
The survey of 7,905 surgeons showed that 8.9% said they made a major mistake in surgery in the 3 months prior and by mistake they meant that it wasn't just an unavoidable bad result, which is always possible, but an error on their part that was avoidable if they weren't depressed, burned out or stressed.
Over 70% of surgeons attributed the error to individual rather than system level factors. Reporting an error during the last 3 months had a large, statistically significant adverse relationship with mental QOL, all 3 domains of burnout (emotional exhaustion, depersonalization, and personal accomplishment) and symptoms of depression. Each one point increase in depersonalization (scale range, 0-33) was associated with an 11% increase in the likelihood of reporting an error while each one point increase in emotional exhaustion (scale range, 0-54) was associated with a 5% increase. Burnout and depression remained independent predictors of reporting a recent major medical error on multivariate analysis that controlled for other personal and professional factors. The frequency of overnight call, practice setting, method of compensation, and number of hours worked were not associated with errors on multivariate analysis.
The study found no relation between errors and the work setting, method of compensation, number of nights on call per week or number of hours worked. Thus it does not appear that reducing work hours will reduce surgical errors unless burnout, stress and depression is also addressed.
As the truth comes out about the massive number of deaths and injuries due to avoidable medical errors, the focus in health care should shift from tort reform to how to help doctors and hospitals improve performance. The New York Times report by Elizabeth Olson, "An Underground Campaign" cites all of the studies and facts that support the fact that 98,000 patients die in this country each year due to medical errors that are avoidable. Not inevitable but avoidable. We know that some of those deaths are due to burned out surgeons. Lets work on how to reduce the numbers of deaths and improve the quality of life for surgeons. It isn't just one or the other. We can do both if we set our minds to it. Don't you agree?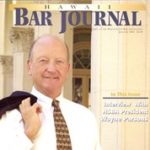 A resident of Honolulu, Hawaii, Wayne Parsons is an Injury Attorney that has dedicate his life to improving the delivery of justice to the people of his community and throughout the United States. He is driven to make sure that the wrongful, careless or negligent behavior that caused his clients' injury or loss does not happen to others.