Today I report the sad saga of Parkland Memorial Hospital in Dallas, Texas.
As reported by Jamie Stengle of the Associated Press in Forbes, Feds: Parkland conditions a 'threat' to patients a Texas hospital has now made the news when federal government agency The Centers for Medicare & Medicaid Services sent a letter to Parkland Memorial Hospital in Dallas pointing such serious threats to patient safety that unless immediate corrective action was taken, Parkland would be taken out of the Medicare system by September 2nd.
After a patient died in February the federal agency became concerned about safety and a recent two week inspection by the feds confirmed that Parkland must be placed on "immediate jeopardy" status, the worst finding for a hospital. The areas of immediate concern included infection control.
The Dallas Morning News has reported that George Cornell, a 49-year-old schizophrenic with a heart condition, died after being placed in restrained. He was not monitored by nursing staff and the hospital employees who restrained him lacked training according to the news story.
A number of stories recently have shown the true effects of Texas tort reform in the area of medical malpractice.
Exposing the Perils of Texas Tort Reform, August 11, 2011, By Mark Bello
Does Texas medical malpractice "reform" attract bad doctors?, By Wayne Parsons
Texas Law Capping Medical Malpractice Awards Hasn't Cut Health Care Costs, July 27, 2011, By Andrew Cochran
Tort Reform and the Risky Perils of Texas Hospitals, August 11, 2011
The latter article is from The Center For Justice & Democracy (CJ&D) and their website on tort law, called The Pop Tort. The head of CJ&D is Joanne Doroshow a fearless advocate for safety and prevention and now a movie star after her role in the new movie sensation HOT COFFEE. The CJ&D story on Texas Hospitals asks the question of when will the public wake up to the perils of tort reform:
Maybe this will finally jolt people into understanding what happens when a state severely reduces a hospital's accountability for negligence.
Looking at Parkland's situation we know that 40 percent of Parkland's funding comes from taxpayers, 16 percent from Medicare and 32 percent from Medicaid. The waste of taxpayer money only increases when treatment leads to injury or death thus costing more taxpayer money. Tort reform will continue to escalate spending on health. The only benefit of Texas medical malpractice reform is to reduce accountability for avoidable medical errors. There are 98,000 deaths each year due to avoidable medical errors and Texas is doing its part to keep those grim statistics at current or higher levels. Parkland is regional center for burns and trauma, and the teaching hospital for the University of Texas Southwestern Medical Center.
Patients should be able to hold doctors and hospitals fully accountable when avoidable medical errors cause injuries or deaths. Taxpayers should insist that the wrongdoers pay, not the taxpayers. Texas tort reform should be repealed. As a medical malpractice attorney in Hawaii, I hope to never see these laws come to the Islands. A good place to start is for all of the legislators in every state to see the movie HOT COFFEE!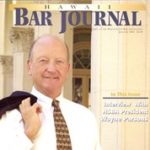 A resident of Honolulu, Hawaii, Wayne Parsons is an Injury Attorney that has dedicate his life to improving the delivery of justice to the people of his community and throughout the United States. He is driven to make sure that the wrongful, careless or negligent behavior that caused his clients' injury or loss does not happen to others.