Resorts around the world offer ocean activities that often include snorkeling and SCUBA diving. Fish can breathe underwater. People can't do that. Birds can fly. Okay, you get the picture.
There is something amazing about SCUBA diving and snorkeling. It's a feeling and experience that cannot be replicated in any other activity because effectively, the participant is breathing underwater.
Snorkelers experience the fun of breathing in an underwater world while maintaining their link to the surface whereas SCUBA diver takes it to the next level and leaves their link to the surface behind, often diving to depths of up to 100 feet. SCUBA divers are required to be certified to dive in open water of any type and the major governing and certifying board of divers is PADI, the Professional Association of Diving Instructors. Despite the fact that snorkelers remain near the surface and SCUBA divers have to be certified, both share risks. Injury or death can occur if you don't follow the rules.
Snorkelers may think that they are safer than divers because they are staying at the surface, but accidents and injuries may occur to them despite this. Snorkelers are still entering an environment which is alien to a land-living human being and it contains hazardous conditions, both natural and man made and wildlife which may present a danger to any snorkeler, even an experienced one. The most common injuries which strike snorkelers are bites, stings and trauma from collisions usually with rocks, reefs or even boats. There is also always the risk of drowning during any water activity and with snorkeling, it is usually the result of either bad weather conditions making for rough seas or losing sight of the boat and becoming exhausted. While minor injuries during snorkeling are fairly common, scrapes, abrasions, bruises, etc., serious injuries and death are fairly uncommon considering the number of snorkelers out in the water on any given day in the United States' beach destinations.
The most high profile snorkeling death was probably that of Steve Irwin who died while snorkeling in Australia after being stung in the heart by a stingray buried in the sand beneath him.
SCUBA divers, on the other hand, seem to be at a much higher risk for serious injury or death while participating in their sport. SCUBA is an inherently dangerous sport; the participant is under the water relying on equipment, which is usually rented, to breath. Additionally, should the equipment fail, even an emergency assent to the surface may cause serious injury or death due to decompression and excessive nitrogen in the blood. Statistics indicate that deaths in diving occur very rarely; only approximately 150 are reported every year and this amounts to a risk of approximately 1 death for every 200,000 dives. The numbers are likely so low because so few people are divers and divers are required to be certified.
You can use PADI On line to check out a SCUBA instructor's certification.
PADI's Quality Management Program

Verify a PADI Member's credential status here

You just returned home from a fabulous dive vacation. You can't stop talking about your PADI Scuba Instructor and the dive resort, and you want to let PADI know about your experience.

On the other hand, perhaps your experience wasn't as positive and you want to let PADI know about the problems encountered on your holiday. PADI's Quality Management Program serves both purposes.
The governing body PADI requires all dive companies and dive masters to meet the standards of care outlined in the PADI courses which require all dive masters to be aware of all divers at all times, to make responsible assessments of water and weather conditions and the difficulty of the dive in relation to each diver's experience and comfort level. For example, a diver who has only two dives in their log and has never had a dive in a current ought not to be taken on an advanced heavy current dive by a diligent dive master. PADI members receive special insurance through their membership and dive shops also must carry insurance. Almost all dive shops or snorkel companies require participants to sign a waiver because of the inherent dangers of the sports. Common carrier rules do not apply as most injuries do not occur on the boat or as a result of the boat's operation but occur in the water during participation.
Traditional negligence rules apply to injuries sustained while SCUBA diving or snorkeling and thus, if you have been hurt, you must prove that the trip operator violated the duty of care that they owed to you.
If you or a loved one has been hurt while snorkeling or SCUBA diving do not be afraid to explore your legal rights. Even if you did sign a waiver, that does not excuse a SCUBA or snorkel operator from being negligent. If your equipment failed, or you were not adequately warned of unique hazards on your trip or even if the dive master or snorkel trip operator took you to a place your experience or comfort did not warrant, you may have a claim against the company. Remember, you relied on the company to take you out and get you back safely and despite having you sign a waiver, they promised to do that without negligence.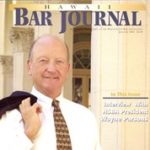 A resident of Honolulu, Hawaii, Wayne Parsons is an Injury Attorney that has dedicate his life to improving the delivery of justice to the people of his community and throughout the United States. He is driven to make sure that the wrongful, careless or negligent behavior that caused his clients' injury or loss does not happen to others.