The hardest part is often deciding who to talk to about child sex abuse. And an even harder task may be in picking up the telephone and making the first call. If a victim of child sex abuse, now an adult or a mature teenager, is trying to decide whether he or she should do something to hold the perpetrator accountable and wants to understand their options regarding a vil lawsuit,psychosocial support or treatment, where do they start?
This past week I was at a seminar in Honolulu as a speaker sponsored by The National Center for Victims of Crime. entitled Civil Justice or Victims of Crime in Hawaii; a Primer for Service Providers. Child sex abuse was a primary focus of the event. Along with me on the panel was Loretta Sheehan a former prosecuting attorney in Honolulu and now a top trial lawyer with Davis Levin Livingston a firm that has handled some of Hawaii's most prominent child sex abuse cases. Jeff Anderson a mainland attorney specializing in crime victim and child sex abuse cases was also on the panel.
So what do you do to explore your rights and options, get help with your life about what is going on with you or simply find someone that you can trust to talk to who will listen in confidence? A good place to start is to call (202-467-8753)or e-mail (jdion@ncvc.org) Jeff Dion at the National Center for Victims of Crime. Jeff's sister was murdered by a serial killer. He knows what crime can do at a very personal level. His organization has a wealth of resources that have been developed by working with psychological counselors, victim advocates, victims and victims families as well as trial lawyers and the courts on real cases involving real people. Jeff was recently in Hawaii where he presented full day seminars to service providers who want to understand what resources are available to the victims of crime whom they counsel.
A good starting point in Honolulu is to contact the Sex Abuse Treatment Center (SATC) at Kapiolani Medical Center for Women and Children. They are at the forefront of dealing with these powerful issues from a medical, psychological an even a legal basis. I have recently written an article about the new Hawaii law that allows older victims of child sex abuse two years (from April 2012 to April of 2014) to file a civil lawsuit against the perpetrator: Hawai'i Law Benefits Victims of Child Sex Abuse.
The SATC website also prominently features the news of this important new law: A new law has been enacted in Hawai'i that benefits adult survivors of child sexual abuse. It extends the amount of time survivors have to file a civil lawsuit against the perpetrator.
But long before a victim can know if filing a civil lawsuit is right for them they have to start talking about their story and the SATC is a good place to start. They have a 12 minute video on their website explaining the process. .
As a lawyer handling child sex abuse cases I know that the most important thing is for the victim to have a well-trained psychological counselor with whom they can speak candidly and formulate decisions about how to proceed and whether or not filing a lawsuit is best for them. If they decide to bring a claim they will find that speaking to a personal injury lawyer is also a vastly different experience than they anticipated. At the seminar we held last week a victim of child sex abuse, a young woman who was abused by a teacher at her high school, explained that after years of having no one really listen to her story, it was the personal injury lawyer who finally understood and supported her throughout the liberating process of getting the truth out and holding the wrongdoer and those who covered up for him to be accountable for what they had done. She discovered that the civil justice system is where people go to get personal justice and their respect back from those wrongdoers with devastated their lives.
Staring with a psychological counselor trained in child sex abuse, even when the victim is now an adult is the first thing to do and the SATC is a great place to start.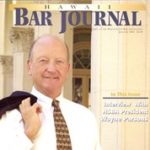 A resident of Honolulu, Hawaii, Wayne Parsons is an Injury Attorney that has dedicate his life to improving the delivery of justice to the people of his community and throughout the United States. He is driven to make sure that the wrongful, careless or negligent behavior that caused his clients' injury or loss does not happen to others.