Hiking to remote beaches can be risky as a 52-year-old Canadian tourist learned this week. After injuring his legs at Hanakapiai Beach on Kauai, KITV reports that a tourist was rescued and airlifted out by Kauai Rescue. Firefighters, paramedics and a life guard joined in the rescue. The rescue took place on Thursday afternoon.
The injured man was 52 and from Vancouver, Canada. His injuries prevented him from walking out on his own. That trail is not an easy one to navigate. Particularly when it is wet.
Emergency crews treated the man and airlifted him to Princeville Airport, where medics took him to Wilcox Memorial Hospital.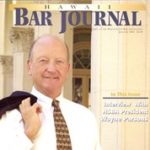 A resident of Honolulu, Hawaii, Wayne Parsons is an Injury Attorney that has dedicate his life to improving the delivery of justice to the people of his community and throughout the United States. He is driven to make sure that the wrongful, careless or negligent behavior that caused his clients' injury or loss does not happen to others.