My question: Why?
What happened?
Some will automatically conclude that it was a distracted driver. Over 50% of car crashes are caused by distracted drivers. Pretty good guess. More likely than not.
Some will automatically conclude that some crazy pedestrian walked out in front of a vehicle. Pretty good guess. More likely than not? Probably not, but we don't know.
As a trial lawyer I do not start with either answer.
When I take a case, it must be right.
After the family calls, I spend a lot of time and energy to find out if the person trying to hire me deserves to make an insurance company pay money. That is true for car crashes, defective products and medical negligence inquiries.
My office rejects 9 out of 10 cases.
When we accept a case, it is because Justice demands.
Our mission: "Justice is the most important goal of man on Earth."
Daniel Webster said that during the Revolution.
He spoke from the hearts of all people. People die for justice. Justice is serious territory. That is where I live. Justice.
Can we all protect the courtroom where 12 citizen jurors _ beholden to no one _ decide whether it was the "crazy pedestrian" or the "distracted driver" who was at fault?
I will be there to represent my client. Humble and fierce in my job.
I am lucky. I get to choose my clients. I reject 9 out of 10 inquiries. The insurance company attorneys on the other side,  and the company attorneys, and the government attorneys, don't get to choose who they defend. Their bosses give them unlimited funds to do their bidding. I get to choose who I go to court with. I do not get paid unless we win. I must advance all the costs. Sometimes I ask myself "why" I am doing this advancing all costs and not getting paid for my work unless my client wins and collects money? It is because I care about justice. Right and wrong. Truth. I started out in science. Truth is not an abstract concept. As a physicist I know what "prove it" means. I take that into the court room.
Let's meet someday at a jury trial. Hold me and my clients to your standard of truth and justice. Your highest standard. I accept the challenge.
All I ask is that you keep your mind open and listen to the stories. I trust you to do the right thing.
That is "justice".
Wayne (call or txt to talk about my beliefs): 808-753-0290 mobile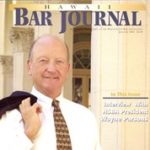 A resident of Honolulu, Hawaii, Wayne Parsons is an Injury Attorney that has dedicate his life to improving the delivery of justice to the people of his community and throughout the United States. He is driven to make sure that the wrongful, careless or negligent behavior that caused his clients' injury or loss does not happen to others.