Personal Injury Protection? PIP? What is it? What should I do?
In Hawaii we have an "insurance commission" and they tell us that "PIP" means "personal injury protection". When you buy auto inurance you have a choice about your PIP coverage. Your insurance agent will probably tell you to buy a minimum amount and save money. You want to keep your car insurance at a minimum of course. But what is "PIP"?
If someone collides with your car and you get hurt, who pays for the exam at the emergency room (ER)? That bill will be in your mailbox within 30 days. Who pays?
In Hawaii your insurance company pays for your medical bills if you get hurt in a car collision. They used to call it "no fault", now we call it "PIP". My adice: Buy as much "PIP" as possible.
Why?
A drunk driver crashes into your car and you have 2 broken legs. The drunk had no insurance. You are in intensive care for 3 days and your medical bills total $300,000. Who pays?
The answer? You can buy $300,000 of "PIP" for a cheap. Don't look at insurance as something to be avoided. Look at it as a protection for you and your family. You can buy the insurance to cover the uninsured driver who hits you.
The good news? It's cheap!
But YOU must call YOUR insurance company and demand it.
Here is what you want to say: "I want to buy as much PIP as I can buy. Tell me how much I have and compare the prices."
You will be shocked when you see how little it costs!
Call or e-mail if you want a personal free private individual conversation witha lawyer in Hawaii who does this work.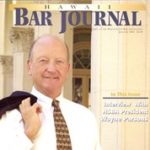 A resident of Honolulu, Hawaii, Wayne Parsons is an Injury Attorney that has dedicate his life to improving the delivery of justice to the people of his community and throughout the United States. He is driven to make sure that the wrongful, careless or negligent behavior that caused his clients' injury or loss does not happen to others.