Next time you're on the road, take a look around, and as so many bumper stickers tell us, check twice for motorcycles. There are many more people choosing two wheels to meet their transportation needs these days, some for economic reasons, and some simply because it's fun. Whatever the reason, an important part of being a responsible and long-lived motorcycle or moped rider is the choice and use of an effective helmet.
The National Highway Transportation and Safety Administration (NHTSA) tells us that, per mile in the year 2007, motorcyclists were 37 times more likely to die in motor vehicle accidents than their car-riding counterparts, but also that in the following year, 1928 riders' lives were saved by helmets. It seems a pretty clear cut decision for those of us who choose to ride – wear a helmet. Not so clear cut, however, is how to navigate the many available choices to find the helmet that not only suits your riding needs, but fits within your budget, and most importantly, offers you the best chance of walking away from a crash.
In Hawaii, Cora Speck, Coordinator of Injury Prevention & Research at The Queen's Medical Center in Honolulu can tell you that tragic injuries to people riding motorcycles, mopeds, motor scooters, bicycles and skate boards, are rampant in Hawaii. She sees the injured and helps the bereaved families. The hospital emergency rooms and particularly the Queens Trauma Center see the tragedies on a daily basis. The Queens Medical Center should be applauded for their efforts through Ms. Speck to make Hawaii residents aware of the importance of helmets in the prevention of these tragedies.
The two most important considerations in helmet choice are simple – safety and comfort; safety for the obvious reasons, and comfort because no helmet is advanced enough to protect the rider who neglects to put it on because it's difficult to wear. Recent advances in helmet technology, however, offer today's rider options, bells and whistles that go far beyond the basics.
According to the Motorcycle Safety Foundation, all motorcycle helmets have four common components designed to keep your head protected in the event of a crash:
a rigid outer shell
an impact-absorbing liner
comfort padding
a retention system
The outer shell and the impact-absorbing liners are your main protection from damaging impact forces; they spread the energy through the material, dissipating it before it reaches your head. Liners today are commonly constructed of expanded polystyrene (EPS) which is the same rigid Styrofoam product that is used in children's car seats to provide impact protection. The comfort padding makes the helmet more wearable, and also provides a snug fit, which is essential to the helmet's efficacy. The retention system is the chin strap or webbing that insures the helmet stays on your head, even if subjected to serious impact.
Advances in the materials from which manufacturers construct these vital components have meant vast improvements in both safety and comfort for today's motorcycle riders. While traditional, and less expensive, helmets are still largely armored with an outer shell of durable fiberglass or injection molded plastic, there are now high-end helmets available that offer shells of lightweight carbon fiber or Kevlar. These materials offer the same durability, with a significant reduction in weight, leading to greater comfort. Similarly, helmet companies today are responding to the needs of their consumers by producing products that reduce wind noise, offer a wider range of visibility, and in some cases, reduce wind drag and improve the aerodynamics of the riding experience…all while maintaining the device's primary mission, protecting precious cargo from harm.
When choosing your helmet, one of the most important indicators you must look for is the product's certification stickers. The United States Department of Transportation (DOT) has regulated safety standards for adult-sized motorcycle helmets since 1980, and anyone who sells the helmets must insure that their products bear the certification. The DOT sticker should appear on any helmet you consider, and if it doesn't't, keep looking for one that does.
Another important certification to look for is the mark of the Snell Memorial Foundation. Snell is a not-for-profit organization that has been providing independent testing and certification of all manner of helmets since 1957. In addition to their visible stamp of approval, the Snell Foundation offers a simple helmet certification lookup feature on their website, which allows the consumer to research the approvals of specific models before they buy. A Snell sticker offers you further assurance that the helmet you choose has met the most rigorous and up to date standards in the skull safety industry.
Finally, an important question to consider if you are ever involved in a motorcycle accident is what to do with your helmet afterward. Is it safe to continue wearing a helmet that has already saved you once? The answer is "no". The Snell Foundation considers helmets one-use items, if your helmet has endured impact with your head inside of it, you are in the market for a new one. Snell also recommends replacing your helmet every five years, regardless of its impact history, so that you are always protected by the most up to date and effective helmet technology.
So, whether you're racking up the mpg's on a moped or motor scooter, or racing the wind on the latest and sleekest sport bike, make sure that your choice of certified and approved head protection is working for you, each and every time. Motorcycle helmet technology has come a long way in the last several decades, but even the most advanced, high-tech helmet out there can only save your life if you wear it!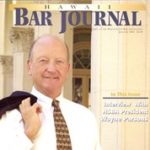 A resident of Honolulu, Hawaii, Wayne Parsons is an Injury Attorney that has dedicate his life to improving the delivery of justice to the people of his community and throughout the United States. He is driven to make sure that the wrongful, careless or negligent behavior that caused his clients' injury or loss does not happen to others.