The recent news story on Victoria's Secret Bras causing allergic skin reaction in women wearing the bras raises the question of the connection between Formaldehyde and women's clothing.
Formaldehyde Clothing Dermatitis is a well documented condition. To know if you have it the following must be established:
Formaldehyde clothing dermatitis — criteria to fulfill

Suspected fabric shows the presence of free formaldehyde

Patient shows a positive patch test reaction to 2% formalin

Formaldehyde resin impregnated fabric show a positive patch test reaction — the piece of fabric tested should have been worn and subjected to sweat, sebum and friction

Wearing the fabric causes a clinical allergic contact dermatitis
Obviously the fabric must be retained for testing and the allergic reaction well documented. The doctor must rule out other causes. In the case of Victoria's Secret bras they deny any Formaldehyde on their bras. The injured customer must prove what caused the skin reaction.
Fabrics made of 100% cotton, polyester, nylon or acrylic have very low levels of formaldehyde and are usually well tolerated.
There are a lot of sources of Formaldehyde:
Fabrics treated with formaldehyde resins and in which some free formaldehyde remains. Formaldehyde resins provide the unique qualities of the following fabrics:

Permanent press
Anti-cling, anti-static, anti-wrinkle and anti-shrink finishes
Chlorine-resistant finishes
Stiffening on lightweight nylon knits
Waterproof finishes
Perspiration proof finishes
Moth proof and mildew resistant finishes
Suede and chamois

Cosmetics and toiletries including fingernail polishers and hardeners, antiperspirants, makeup, bubble bath, bath oils, shampoos, creams, mouthwashes and deodorants. In many cases formaldehyde is used as a preservative.
Household cleansers, disinfectants and polishes
Paper products — formaldehyde is used to improve the water resistance, grease resistance, shrink resistance and other characteristics of paper
Building materials — urea-formaldehyde glue or adhesive is used in pressed wood products such as particle board, plywood and MDF
Medications including wart remedies, anhydrite's, medicated creams, orthopaedic casts and root canal preparation disinfectant
Paints, primers and paint-stripping agents
Embalming fluid and as a preservative for laboratory specimens
Formaldehyde is released in the smoke from burning wood, coal, charcoal, cigarettes, natural gas and kerosene
This list is from Formaldehyde allergy.
But why would Formaldehyde be present in a Victoria's Secret Bra? According to the Washington State Department of Labor and Industries Formaldehyde is used in fabrics:
Allergic or irritant reactions to clothing is more often a result of the rubber materials, formaldehyde finishing resins, chemical additives, dyes, glues and tanning agents used in processing the fabric or clothing or metallic fasteners (2). Elastic in clothing material such as brassieres and the waistband in underwear or pants can cause contact dermatitis where there is contact of the clothing item with the skin. The areas involved are subjected to friction and perspiration, which contributes to the uncomfortable skin lesions.

************

Textile formaldehyde resins are used in materials such as cotton or cotton/polyester blend fabrics to make the fabric wrinkle-resistant. There are nine formaldehyde resins in current use in the United States and most do not release a significant amount of formaldehyde as older formulations in the past. An allergic reaction may actually be due to the resin and not the released formaldehyde.
Further reading on the subjected of Formaldehyde in clothing can be found at:
1. Fowler, Jr, JF, Skinner, SM, Belsito, DV. Allergic contact dermatitis from formaldehyde resins in permanent press clothing: an underdiagnosed cause of generalized dermatitis. Acad Dermatol. 1992; 27: 962-968.
2. Garcia Bracamonte, B, Ortiz de Frutos, FJ, Diez, LI. Occupational allergic contact dermatitis due to formaldehyde and textile finish resins. Contact Dermatitis 1995; 33: 139-140.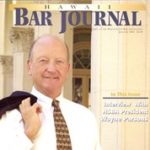 A resident of Honolulu, Hawaii, Wayne Parsons is an Injury Attorney that has dedicate his life to improving the delivery of justice to the people of his community and throughout the United States. He is driven to make sure that the wrongful, careless or negligent behavior that caused his clients' injury or loss does not happen to others.