Texas has always been a state the identifies with outlaws and cowboys. Well in 2011 that reputation has taken an ugly turn.
Texas has passed laws that make it nearly impossible to sue doctors and hospitals. The common sense result of laws that protect doctors from being accountable when they negligently hurt a patient, is that doctors will want to work in Texas because they don't have to worry about being incompetent. Accountability is one of the basic concepts of being a responsible adult. In Texas, they have said that this concept does not apply to doctors and hospitals. Well here is a story about what happens when a state passes tort reform laws.
An MSNBC report describes a doctor who couldn't work in Minnesota so he went to Texas where his negligence would be protected by the Texas tort reform:
CORPUS CHRISTI – A local brain surgeon went on trial Tuesday for allegedly botching a procedure that left a patient severely impaired.

Doctor Stefan Konasiewicz reportedly ran into several legal problems in Minnesota before making his way to Corpus Christi.

Konasiewicz was sanctioned by Minnesota's medical board for unethical and unprofessional conduct before he came to Texas in 2007, according to the Duluth News Tribune.

He also reportedly had multiple malpractice suits, some involving patient deaths, before coming to Texas.
The doctors and their insurance companies push these drastic measures in Hawaii every year. I hope that Calvin Say, Clayton Hee, Josh Green, M.D. and other legislative leaders in the Islands will look at Texas and realize what happens when you remove accountability from any person in the state. Will Governor Abercrombie stand up to the insurance industry and doctors who want to be given a pass when they injure their patient with an avoidable medical error? I hope so.
The doctor had five cases ghat were settled out of court in Minnesota and two of those alleged patient deaths due to avoidable errors by Dr. Konasiewicz. The doctors and their insurance companies insist upon secrecy agreements in settling case, keeping the facts of the negligence from the public eye.
Joanne Doroshow star of the movie HOT COFFEE and Executive Director of the great consumer safety organization The Center for Justice and Democracy (CJ&D), highlights Texas as an example of what is wrong with tort reform in here excellent paper from January 20,2011:
"STATEMENT OF JOANNE DOROSHOW, EXECUTIVE DIRECTOR, CENTER FOR JUSTICE & DEMOCRACY BEFORE THE HOUSE COMMITTEE ON THE JUDICIARY OVERSIGHT HEARING ON "MEDICAL LIABILITY REFORM – CUTTING COSTS, SPURRING INVESTMENT, CREATING JOBS":
In Texas, the non-economic damages cap has a disproportionate impact on the filing of legitimate cases involving children, the elderly and the poor.15 In a Fall 2008 research paper published in the Texas Advocate, professors Charles Silver of the University of Texas School of Law, David A. Hyman, Professor of Law and Medicine at the University of Illinois College of Law and Bernard S. Black of the Northwestern University School of Law, estimated that "if the same cases were brought, the cap would result in an 18-25% drop in per-case payouts in settled cases, and a 27% drop in tried cases. We also find that a cap on non-economic damages will have different effects on different groups of plaintiffs, with larger effects on the unemployed and deceased, and likely on the elderly as well. … [O]ne would expect the cap to dissuade some plaintiffs from suing at all, especially those in the more severely affected groups. Indeed, "We're taking one out of 300 cases," said one attorney. Cases involving medical malpractice in emergency rooms have been knocked out almost completely, making Texas ER's some of the most dangerous in the country."'What Texans don't know is that their Legislature has mandated a very low standard
of care — almost no care,' says Brant Mittler, a Duke University-educated cardiologist in San Antonio who added malpractice law to his resume in 2001.'" o A June 1, 2009, New Yorker magazine article by Dr. Atul Gawande, called "The Cost Conundrum; What a Texas town can teach us about health care," explored why the town of McAllen, Texas, "was the country's most expensive place for health care." The following exchange took place with a group of doctors and Dr. Gawande: "It's malpractice," a family physician who had practiced here for thirty-three years said. "McAllen is legal hell," the cardiologist agreed. Doctors order unnecessary tests just to protect themselves, he said. Everyone thought the lawyers here were worse than elsewhere. That explanation puzzled me. Several years ago, Texas passed a tough malpractice law that capped pain-and-suffering awards at two hundred and fifty-thousand dollars. Didn't lawsuits go down? "Practically to zero," the cardiologist admitted. "Come on," the general surgeon finally said. "We all know these arguments are bullshit. There is over utilization here, pure and simple." Doctors, he said, were racking up charges with extra tests, services, and procedures.
Beth Janicek, a leading Texas trial lawyer and safety advocate answers the question posed in the title of my article in a Blog she just wrote: Texas Tort Reform Harms the Public. Ms. Janicek's answer to the title of my Blog is a resounding "yes"! You have to feel sorry for the citizens of Texas. The elected officials have put profits over people. Hopefully Governor Abercrombie and the Hawaii Legislature won't be similarly duped or pressured by the rich and powerful. We had only 20 claims against doctors in Hawaii each of the last few years. So there is no need to hurt patients to protect doctors, Now insurance reform could do the doctors some good. High premiums are a shameful example of gouging by the insurance industry.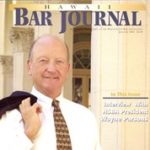 A resident of Honolulu, Hawaii, Wayne Parsons is an Injury Attorney that has dedicate his life to improving the delivery of justice to the people of his community and throughout the United States. He is driven to make sure that the wrongful, careless or negligent behavior that caused his clients' injury or loss does not happen to others.