Public Pressure Led to Safer Design of "Little People"
Tired of meeting grieving parents, Massachusetts trial lawyers Edward M. Swartz and James Swartz launched World Against Toys Causing Harm (W.A.T.C.H) to encourage safer toy design and educate parents about unsafe toys they discover through lawsuits.
The popular "Little People" line by Fisher-Price is one of those unsafe toys they sought to make safer. The Swartzes discovered the "Little People" safety concerns when the Cunningham family told them about their son Iain, who suffered severe and permanently disabling brain damage because of the toy's dangerous design. Their case against Fisher-Price revealed that executives knew about the safety hazards of their product, but did nothing and continued to market it anyway. The full story follows:
Fisher-Price's Disregard for Child Safety
In 1965, Fisher-Price decided to redesign their "Little People" line to make it more marketable and increase their profits. Research showed that young children under the age of five are in the oral phase of development and will put anything in their mouth. Yet, Fisher-Price ignored these findings and did not conduct its own research or studies ont he danger that making the "Little People" smaller would pose to children who put toys in their mouth. Instead, they concluded that if they made the toys smaller, they would be more attractive to their customers. The customers they were targeting: parents of young children.
Soon after launching the new toys, Fisher-Price quickly began to receive reports of children suffering injuries and even death when they put the "Little People" in their mouths. One of those children was Iain Cunningham.
Fisher-Price's Negligence Has Its Consequences
Iain Cunningham suffered permanently disabling brain damage. After putting the toy in his mouth, it became lodged in his throat, obstructing his breathing. His parents unsuccessfully tried to dislodge the toy, then raced to the emergency room. Iain lost consciousness and his mother was unable to give him mouth to mouth resuscitation because of the obstruction. She even attempted mouth to nose resuscitation, and by the time the doctors re-opened his airway it was too late – Iain had suffered disabling and irreversible brain damage. He is severely crippled and mentally incapacitated for life – he will always be dependent upon others because of Fisher-Price's negligent disregard of the safety of small children.
The fact that Fisher-Price did nothing with the information about the safety hazards of their product and continued to market it so appalled the Cunningham family's attorneys that they launched a public awareness campaign around the toys. Although their pressure ultimately caused Fisher-Price to redesign the toys, the smaller designed ones remain a danger in toy boxes today.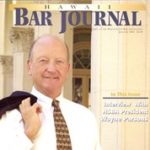 A resident of Honolulu, Hawaii, Wayne Parson is an Injury Attorney that has dedicate his life to improving the delivery of justice to the people of his community and throughout the United States. He is driven to make sure that the wrongful, careless or negligent behavior that caused his clients' injury or loss does not happen to others.