My earlier stories on drywall from China that produces noxious fumes, fouls air conditioning systems and smells like sulfur, resulted in many Comments. See – "Chinese Drywall Is Not DRAGONBOARD!"
The problem seems to have surfaced in the Southeast states, and mainly in Florida. I have not heard of a complaint in Hawaii. Now I am informed that a website reports that the Chinese Drywall did come to Hawaii. According to a story by azobuild.com the problem is more widespread and harder to detect than I thought.
New List of Indicators Released for Toxic Chinese Drywall

Americas Watchdog and its Homeowners Consumer Center have been leading the national, and state by state investigation of imported toxic Chinese drywall and is now saying, " we think charred or blackened electrical wires inside a new homes wall are the number one indicator of this potentially lethal building product.

Do not for one second think this problem is isolated to Florida. We have found the toxic Chinese drywall in California, Arizona, Ohio, Texas, Louisiana, Nevada, the Carolina's, Georgia, Mississippi, Virginia and numerous other states." If a homeowner in any US state who purchased a new home, or condominium after 2000, has blackened, or charred electrical wires inside an interior electrical receptacle, there is a very good chance they have the imported toxic Chinese drywall in their home, and they should call the Homeowners Consumer Center immediately at 866-714-6466 or contact the group via their web site at Http://HomeownersConsumerCenter.Com
According to this consumer resource
The largest ports of entry for the imported toxic Chinese drywall were Long Beach and Oakland, California. In the Pacific Northwest the largest ports were Seattle, Tacoma, Washington and Vancouver British Columbia. According to Americas Watchdog, "we actually believe, we will find more sub-divisions in Arizona's Phoenix & Tucson metro areas, California's Riverside County, Stockton, the Sacramento metro, Modesto, Fresno, San Jose, the Portland, Oregon metro and the Seattle, Tacoma, Washington metro areas. In addition the toxic Chinese drywall is all over the Washington DC metro, New Orleans and it covers the entire states of Texas & Hawaii.
Here is what the Homeowners Consumer Center says are indicators:
The Updated Toxic Chinese Drywall Indicators For Homeowners In Florida, California, Arizona & All US States:

Pull off five or six electrical face plates (Do Not Touch The Wires). If the copper ground wire or the electrical wires have turned black, or are charred, you should contact the Homeowners Consumer Center immediately at 866-714-6466, or contact them via their web site at Http://HomeownersConsumerCenter.Com

Homeowners who live in a home with toxic Chinese drywall may be suffering severe upper respiratory issues, headaches, nose bleeds, or other severe medical indications. According to the Homeowners Consumer Center, "one thing we hear all the time is, I feel terrible, or sick, when I am in the house. I go on vacation, or leave for a few days, and I feel better."

The home may have a slight or strong, sulfur, rotten egg or even acid type smell.

Air conditioning coils, stove top oven elements, and or refrigerator's may be failing at an usually high rate. According to the Homeowners Consumer Center, "we have talked to hundreds of people who have gone through three or four air conditioning coils since 2006.

Silver jewelry or silver wedding plates or flat ware may be tarnishing within months or even weeks.
Let me know if you have a Chinese Drywall problem in Hawaii?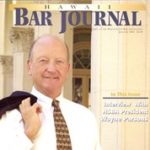 A resident of Honolulu, Hawaii, Wayne Parson is an Injury Attorney that has dedicate his life to improving the delivery of justice to the people of his community and throughout the United States. He is driven to make sure that the wrongful, careless or negligent behavior that caused his clients' injury or loss does not happen to others.