In recent controversial and somewhat confusing study Mobile Phone Use and Brain Tumors in Children and Adolescents: A Multicenter Case–Control Study a European group looked into the issue of whether young people are more susceptible to health problems through us of mobile phones. In particular the risks of brain tumor risk among children and adolescents was investigated.
CEFALO conducted a scientific controlled study in Denmark, Sweden, Norway, and Switzerland involving children and adolescents aged 7–19 years who were diagnosed with a brain tumor between 2004 and 2008. The group included interviews with 352 patients and 646 control subjects and their parents.
The study concluded that young people who used mobile devices regularly were not more likely to have been diagnosed with brain tumors. Over a 5 year period the risk of brain tumors, according to the authors, users and non-users of mobile phones had similar risk of brain tumors. No increased risk of brain tumors was observed for brain areas receiving the highest amount of exposure.
This study could not correlate brain tumor risk in young people with either the amount of use nor with the area of the brain most proximate to the cell phone. The study was published by Oxford University Press.
Others point to conflicting evidence in the CEFALO Report:
The first study to look at brain tumors among children and teenagers who have used cell phones came out today and it shows no increased risk. Well, actually, the study, known as CEFALO, does indicate a higher risk —the problem is that it found a higher risk for all the kids who used a phone more than once a week for six months, regardless of how much time they spent on the phone. Because the risk does not go up with more use, the CEFALO team argues that the results argue against a true association.

*****

Joel Moskowitz of the University of California Berkeley School of Public Health sees it differently. "CEFALO makes for compelling evidence of an increased risk," he said. Moskowitz points out that the study fell short of the planned number of subjects: Instead of 550 cases of children with brain tumors, there are only 352. "Had they ended up with the desired number of cases, it is highly likely that the results would have been statistically significant," he said. "European Study Reports No Brain Tumor Risk Among Young Cell Phone Users – Once Again, the Results Are Confusing" From "Microwave News" acclaimed by Time Magazine to be "meticulously researched and thoroughly documented"
A question that often is not answered by studies like this is whether or not there is a dose – threshold effect. By that I mean is there build-up that at some point triggers a tumor. This study does not address that potential known effect.
Another issue is how long it takes the tumor to appear. If it takes longer than 5 years then this study would give false confidence to the parents of kids using cell phones.
A final thought is to avoid the problem completely by using an ear piece or headphone.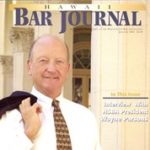 A resident of Honolulu, Hawaii, Wayne Parsons is an Injury Attorney that has dedicate his life to improving the delivery of justice to the people of his community and throughout the United States. He is driven to make sure that the wrongful, careless or negligent behavior that caused his clients' injury or loss does not happen to others.