A new and dangerous outbreak of Salmonella is happening. Currently the outbreak has been identified in 26 states. U.S. News explains:
An antibiotic-resistant strain of salmonella has made its way into at least 26 states, killing one person and sickening 77. On Wednesday, U.S. health officials were investigating the source of the outbreak, which they believe is tied to tainted ground turkey. The probe so far points to a single facility—the location of which is being withheld—that has produced three of four salmonella-infected ground turkey samples taken from four stores. The salmonella strain involved worries officials because it is resistant to common antibiotics, raising the risk of hospitalization and treatment failure, the CDC says.
The Hawaii Department of Health describes salmonella as follows:
Salmonellosis is an infection of the intestine caused by Salmonella bacteria. These bacteria are a frequent cause of food poisoning. Salmonella has also been used as a bioterrorist weapon.
Hawaii is not on the CDC list of states with a confirmed case:
A total of 77 persons infected with the outbreak strain of Salmonella Heidelberg have been reported from 26 states between March 1 and August 1, 2011. The number of ill persons identified in each state is as follows:AL (1), AZ (2), CA (6), GA (1), IA (1), IL (7), IN (1), KY (2), LA (1), MA (1), MI (10), MN (1), MO (2), MS (1), NC (1), NE (2), NV (1), NY (2), OH (10), OK (1), OR (1), PA (5), SD (3), TN (2), TX (9), and WI (3).
The focus is on ground turkey products. The key advice is to follow the cooking instructions and cook at or above 165 degrees F.
Data is only current through July 5 and it takes a few weeks for cases to show up. The CDC gives consumers guidelines:
Advice to Consumers, Retailers, and Others

Wash hands, kitchen work surfaces, and utensils with soap and water immediately after they have been in contact with raw meat or poultry including frozen, fresh ground turkey. Then, disinfect the food contact surfaces using a freshly prepared solution of 1 tablespoon unscented liquid chlorine bleach to 1 gallon of water.

Cook poultry thoroughly. Ground turkey and ground turkey dishes should always be cooked to 165 °F internal temperature as measured with a food thermometer; leftovers also should be reheated to 165 °F. The color of cooked poultry is not always a sure sign of its safety. Only by using a food thermometer can one accurately determine that poultry has reached a safe minimum internal temperature of 165 °F throughout the product. Turkey can remain pink even after cooking to a safe minimum internal temperature of 165 °F. The meat of smoked turkey is always pink. Be particularly careful with foods prepared for infants, older adults, and persons with impaired immune systems. For more information, please visit Food Safety.gov.

If served undercooked poultry in a restaurant, send it back to the kitchen for further cooking.

Cross-contamination of foods should be avoided. Uncooked meats should be kept separate from produce, cooked foods, and ready-to-eat foods. Hands, cutting boards, counters, knives, and other utensils should be washed thoroughly after touching uncooked foods. Hands should be washed before handling food, and between handling different food items.

Refrigerate raw and cooked meat and poultry within 2 hours after purchase (one hour if temperatures exceed 90° F). Refrigerate cooked meat and poultry within two hours after cooking. Refrigerators should be set to maintain a temperature of 40 °F or below.

Persons who think they might have become ill from eating possibly contaminated ground turkey should consult their health care providers. Infants, older adults, and persons with impaired immune systems are more likely than others to develop severe illness.
Signs and symptoms to watch for are:
Clinical Features/Signs and Symptoms

Most persons infected with Salmonella bacteria develop diarrhea, fever, and abdominal cramps 12 to 72 hours after infection. The illness usually lasts 4 to 7 days, and most persons recover without treatment. However, in some persons, the diarrhea may be so severe that the patient needs to be hospitalized. Salmonella infection may spread from the intestines to the bloodstream and then to other body sites and can cause death unless the person is treated promptly with antibiotics. Older adults, infants, and those with impaired immune systems are more likely to have a severe illness from Salmonella infection. More general information about Salmonella can be found here.
For another view of this issue that contains a great deal information on the facts I commend an article by New York City lawyer Paul Napoli's Blog: "36 million pounds of ground Turkey recalled – linked to drug resistant Salmonella illnesses"
CNN and KITV News report that this salmonella is the "Heidelberg" strain and very dangerous:
(CNN) — A multistate outbreak of salmonella poisoning blamed for scores of illnesses that may be linked to eating ground turkey has resulted in a death, a spokesman for the California Department of Public Health said Tuesday.

The fatality occurred in the Sacramento area, said the spokesman, Mike Sicilia. Another five Californians have been sickened, he said.

The federal Centers for Disease Control and Prevention said Monday that a total of 77 cases in 26 states had been reported between March 1 and August 1 as being infected with the bacteria, called Salmonella Heidelberg.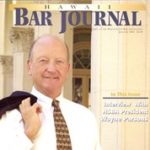 A resident of Honolulu, Hawaii, Wayne Parsons is an Injury Attorney that has dedicate his life to improving the delivery of justice to the people of his community and throughout the United States. He is driven to make sure that the wrongful, careless or negligent behavior that caused his clients' injury or loss does not happen to others.