Filing a lawsuit for personal injury, civil rights, employment disputes and all other cases has just become more complex in Federal Court. This article is for trial attorneys who might be caught by surprise by a motion to dismiss in the very near future.
The U.S. Supreme Court has abandoned notice pleading and created a new standard for screening cases filed called the "plausibility" standard.
In Bell Atlantic vs. Twombly and Ashcroft vs. Iqbal the Roberts' Court with the conservatives banding together over-ruled the landmark 1957 decision in Connelly vs. Gibson that had created what we have long known and used _ notice pleading _ in Federal Court. Although Bell Atlantic was an anti-trust case and Iqbal was a Homeland Security case the rulings will apply to all federal court cases. In the growing trend of conservative Justices to re-write American law _ conservative judicial activism _ these two decisions abolish the standard of notice pleading. in Federal Courts. The new standard of review for motions to dismiss on the pleadings is whether there is a "plausible" way that the Plaintiff could prevail. No definition is given of what is, or is not, plausible. One thing for sure. The Complaints filed will be voluminous and have many exhibits so as not to fail the plausibility test. And Federal District judges will face difficult and voluminous motions in most cases. We see once again the problems that arise when the Justices have no practical experience in court trying cases. Plausibility will be a nightmare and explode litigation costs.
The old standard of assuming the facts stated in the complaint are true is no longer the standard. You can bet that you will face motions to dismiss on any case filed in Federal Court.
I am very interested in any case where such a motion is filed. The American Association of Justice (AAJ) is developing materials that will help in responding to these motions. Sen. Specter has a bill already on file to return to the Connelly standard. These two Supreme Court decisions can be changed by passing a new Rule or by legislative action.
Stay tuned for more on this siubject and please share your experiences with the Injury Board.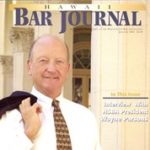 A resident of Honolulu, Hawaii, Wayne Parson is an Injury Attorney that has dedicate his life to improving the delivery of justice to the people of his community and throughout the United States. He is driven to make sure that the wrongful, careless or negligent behavior that caused his clients' injury or loss does not happen to others.