Its a pain to read a warranty. Fine print and confusing language. But you must do it. Particularly if you are the owner of a new condo in an AOAO. Let me tell you why.
I represent a big condo association in regard to construction defects on the roof. The membrane leaks. As soon as they saw problems shortly after the building was occupied, the developer and general contract started trying to fix the problem. But that effort dragged on for a few years with no solution as the problem got worse. Finally the developer and contractor said "we give up" and told the AOAO to notify the manufacturer. that's when the trouble started.
The manufacturer said "read the warranty, dummy!". It was not issued to the AOAO, it was issued to the developer. It makes sense because the warranty on a roof is paid for by the developer and when it is issued the AOAO hasn't even had its first annual meeting and formed an owner's board. Secondly the manufacturer said that in order for the AOAO to own the warranty they had to write to the manufacturer and request a transfer, get written approval and then pay a transfer fee. And if that isn't enough, the manufacturer said that the warranty is void unless notice of a leak is given within 30 days of the discovery of the leak. Oh, and by the way, the warranty is also void if any repair is done without written approval from the manufacturer.
So when I say "READ THE WARRANTY", I mean it. Keep a notebook at the AOAO office with the list of things that each warranty requires. Make certain that the resident manager and Board are well informed of these requiremrents.
In the condo AOAO that i am representing, they didn't do some of these things, or at least it isn't clear if they complied or not. I have been able to protect their rights under the warranty anyway but it has cost them a lot of money in legal fees to do so and made a simple matter more complicated than it should be. I don't mind making the money but I'd prefer if the AOAO had read the warranty at the outset.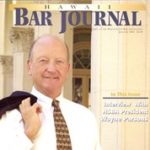 A resident of Honolulu, Hawaii, Wayne Parson is an Injury Attorney that has dedicate his life to improving the delivery of justice to the people of his community and throughout the United States. He is driven to make sure that the wrongful, careless or negligent behavior that caused his clients' injury or loss does not happen to others.