A four-year-old Minnesota child's death has led to the recall of over 800,000 pieces of children's jewelry. Reebok Internationl, Ltd. and Dollar Tree Distribution Inc. are part of the recall.
The child died of lead poisoning after swallowing one of Reebok's heart-shaped charm bracelets. The bracelets came as free gifts with the purchase of a pair of shoes from May 2004 until March 2006. While no accidents have been reported in relation to the Dollar Tree necklace and ring sets, they are being recalled due to the danger of lead poisoning as well.
According to the hawaiichannel.com:
"The entire Reebok family is sadden by the tragic death of a 4-year-old from Minnesota, whose reported cause of death was lead poisoning, and who was found to have ingested a trinket with our name on it," said Reebok President and CEO Paul Harrington. "I want to assure all of our consumers and our retailers that I will do everything in my power to ensure that no other family, no other child, suffers a similar tragedy."
Read more complete information about the children's jewelry recall.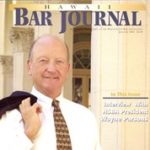 A resident of Honolulu, Hawaii, Wayne Parson is an Injury Attorney that has dedicate his life to improving the delivery of justice to the people of his community and throughout the United States. He is driven to make sure that the wrongful, careless or negligent behavior that caused his clients' injury or loss does not happen to others.