Honda HRX lawnmowers have been recalled due to a defect in the rear plastic shield. Over 20,000 lawnmowers have this potential defect. The HRX Honda lawnmower is a model where the operator walks behind the lawnmower. The plastic shield is susceptible to break in which case debris that could cause injury can be thrown at the operator causing injury.
The Honda HRX lawnmowers were sold between October 2007 and June 2008 through lawn and garden shops and Home Depot.
A free repair is being offered by Honda. To arrange for such a repair call the shop where the lawnmower was purchased. For other defective product recalls visit the Consumer Product Safety Commission (CPSC) website.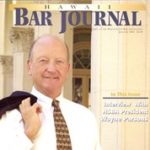 A resident of Honolulu, Hawaii, Wayne Parson is an Injury Attorney that has dedicate his life to improving the delivery of justice to the people of his community and throughout the United States. He is driven to make sure that the wrongful, careless or negligent behavior that caused his clients' injury or loss does not happen to others.