Work is a dangerous place for many workers. In the construction industry and certain manufacturing operations, serious injuries can and do occur. But do you know your rights if you are hurt at work?
Hawaii has a workers compensation law in Chapter 386, Hawaii Revised Statutes. That law says that an employee cannot sue the employer for workplace injuries. If an employee injures their back lifting or climbing and crawling on the job it is covered by workers compensation and the case is handled by the Department of Labor. The employer must file a notice of the injury immediately and if that is not done the employee can file the claim. Lawyers whho specialize in the intricacies of workers compensation should be immediately contacted and the injured worker does not have to pay the attorney any up front fee. Call the Consumer Lawyers of Hawaii (CLH) to locate a good workers compensation attorney.
But if the injury was caused by a tool failure, machine failure, structure failure or other defective condition, the injured worker may have a defective product claim. Recovery of lost wages in a workers compensation case is limited but in a defective product case all of the losses acn be recovered in a lawsuit that is filed in court, not at the Department of Labor.
Defective product cases often involve crane failures, scaffolding collapse, defective ladders, defective guards on saws or lathes or other cutting machines, truck or lift failures, fires, explosions or hazardous chemicals. An attorney that specializes in defective products cases can quickly tell you if a potential caswe exists. The cases are against the manufacturer of the device or the company that fabricatede the thing that failed if it is different than the injured worker's employer.
You don't have to chose between the workers' compensation remedy or the court case. Both can be done at the same time.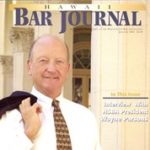 A resident of Honolulu, Hawaii, Wayne Parson is an Injury Attorney that has dedicate his life to improving the delivery of justice to the people of his community and throughout the United States. He is driven to make sure that the wrongful, careless or negligent behavior that caused his clients' injury or loss does not happen to others.