The advance of technology in the food industry poses new health risks to consumers, a subject that is being discussed by scientists in Orlando Florida at the meeting of the Consumers Union© and the Consumer Federation of America© at their 2008 Joint Annual Conference. This is the largest gathering of agricultural economists and food researchers in 2008.
A session on July 29th headed by Consumer Union's Dr. Michael Hansen and CFA's Chris waldrop is entitled: "Hard Hitting and Well Informed: A Conversation Bewteen Food Safety Policy Advocates and Researchers."
A session on "Food Safety: USDA and FDA Policies Toward Bacterial Contamination in Meat" will discuss how to prevent food-bourne illness. It will also touch on providing consumers with better information about recalled food, labeling foods with country of origin, a proposed food traceability sytem the goes from farm to table.
In the session on "New Food Production Technologies – New Risks", they will reveal consumer risks from genetically engineered food and pharma crops, meat and milk from cloned animals, nanotechnology. These subjects are relatively unknown to consumers.
More information on the conference is available at their websites www.consumerinterests.org and www.aaea.org/2008am.
CONTACT:
Jack Gillis, CFA, 202-737-0766
Naomi Starkman, CU, 917-539-3924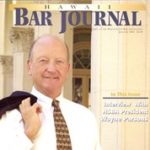 A resident of Honolulu, Hawaii, Wayne Parson is an Injury Attorney that has dedicate his life to improving the delivery of justice to the people of his community and throughout the United States. He is driven to make sure that the wrongful, careless or negligent behavior that caused his clients' injury or loss does not happen to others.