On Sunday March 8, 2009 a 49-year-old Puna man was killed while riding his ATV in Hawaiian Acres subdivision in Puna on the Big Island. Robert Texeira of Kurtistown was riding a Suzuki King Quad ATV going north on Road B when the ATV overturned and landed on Mr. Teixeira who was wearing a helmet. The accident happened after dark. Our heartfelt condolences go out to the Teixeira family for their tragic and sudden loss.
Any accident can be caused by operator error but is there a concern that ATV have defects that make them unsafe at any speed? And did Mr. Texeira do anything wrong in driving the Suzuki ATV?
http://www.youtube.com/watch?v=Gj36boHMXUQ
The Suzuki King Quad ATV that Mr. Texeira was riding when he died is a product line that was the subject of a product recall according to the Consumer Product Safety Commission (CPSC):
CPSC, American Suzuki Motor Corp. Announce Recall of 2005 King Quad All-Terrain Vehicles

The following product safety recall was conducted voluntarily by the firm in cooperation with the CPSC. Consumers should stop using the product immediately unless otherwise instructed.

Name of Product: Suzuki 2005 model year LT-A700XK5 King Quad ATVs

Units: About 19,600

Hazard: Use of an improper tie rod adjustment procedure during assembly could lead to separation of the tie rod end housing from the attachment shaft. This could cause the rider to lose control of the ATV and result in injury or death.

Incidents/Injuries: American Suzuki has received seven reports of tie rod end separation, and no reports of injuries

Description: The recall involves Suzuki 2005 model year LT-A700XK5 King Quad ATVs. They are adult-size ATVs designed for use by riders age 16 and older. These ATVs are available in yellow, green, or red and have the King Quad model name on the side of the fuel tank.
Police were seeking anyone with information on this crash to call Officer Andres Fojas at 961-8889. Because this crash occurred on a private road, the death is not counted toward the island's official traffic fatality count. I am also interested in what happened. Let me know too if you know more facts.
The question remains why the ATV rolled over onto Mr. Texeira? The CPSC recall certainly raises some concern about Mr. Texeira's death.
That raises the bigger question of ATV safety. Hawaii is a tempting place for an "all terrain vehicle". Our terrain is lush and scenic and hilly – perfect for an off road adventure. I have just read a comprehensive review of ATV safety by Steve Lombardi of Des Moines, Iowa who decided to look into ATV accidents in Iowa when he learned about two recent deaths, one to a young girl: "ATV Accidents in Iowa Kill Two, one of which is a young girl."
Some research on ATVs reveals that the Yamaha Rhino ATV has had a number of rollover incidents as has the Bombardier Outlander 800 H.O. XT ATVs. In the case of the Bombardier ATV it was a rollover problem.
The following product safety recall was conducted voluntarily by the firm in cooperation with the CPSC. Customers should stop using the product immediately unless otherwise instructed.

Name of Product: Bombardier Outlander 800 H.O. XT ATVs

Units: About 275

Manufacturer: Bombardier Recreational Products Inc., of Valcourt, Providence of Quebec, Canada

Hazard: The drive pulley inner flange could break resulting in the broken flange fragments becoming a projectile. This situation could cause serious injuries or death to the rider or bystanders.
In the Yamaha Rhino ATV situation there were a number of rollover ATV deaths: "Yamaha Halts Sales of Rhino ATVs Pending Repairs – Feds count 46 fatal accidents involving the Rhino":
March 31, 2009. It's not being called a recall but Yamaha Corp. is offering a free repair program for three of its accident-prone Rhino off-road recreational vehicle models. The company has also halted sales of those models until the repairs are completed.

There have been at least 46 deaths attributed to the Rhino 450, 660 and 700 models, most of them involving rollover accidents, according to the U.S. Consumer Product Safety Commission (CPSC), which advised consumers to stop using the ATVs until the repair is completed.

The CPSC staff has investigated more than 50 incidents involving 46 driver and passenger deaths in the Rhino models. More than two-thirds of the cases involved rollovers and many involved unbelted occupants. Of the rollover-related deaths and hundreds of reported injuries, some of which were serious, many appear to involve turns at relatively low speeds and on level terrain.

About 120,000 of the 450 and 660 model Rhinos have been distributed nationwide since Fall 2003. Some units have been equipped by Yamaha with half doors and additional passenger handholds, either before or after sale.
Owners of the affected Rhinos should stop using them and call their dealer to schedule an appointment to have the repairs made and to take advantage of a free helmet offer.
Yamaha is also implementing the same repair program and suspension of sale for the Rhino 700 model. About 25,000 Rhino 700s are included.
The two-seat Rhino has long been a topic of concern for the CPSC as well as other consumer, safety and parent organizations. It resembles a cross between a golf cart and an all-terrain vehicle (ATV). It's a popular design that enthusiasts say makes the Rhino fun to drive but critics say the design increases the rollover danger.

Because of its unique design, the Rhino isn't subject to ATV safety standards, which aren't exactly five-star anyway. A report last year found that for the eighth year in a row, serious injuries caused by all-terrain vehicles (ATVs) increased in 2007, and children under age 16 continued to suffer a significant portion of those injuries.

Instead of classifying it as an ATV, the CPSC calls the Rhino a "utility terrain vehicle," or UTV. There are no official standards for UTVs, but that may change as the safety agency continues its probe.

The Rhino falls into what the CPSC calls the "emerging hazard" category — a niche sometimes created by crafty manufacturers who find ways to work around existing safety regulations.

The Rhino, for example, has a steering wheel instead of the handlebars usually found on ATVs. That and other relatively minor differences leave it in category limbo — neither car nor ATV — and thus unregulated and unlicensed.

Since they're not regarded as cars, UTVs don't need licenses and can generally be operated by anyone, including children, which is a large part of the problem as regulators and consumer advocates see it.
Doctors have called for bans on certain ATV use and mandatory training:
According to the Children's Safety Network, one-third of all ATV-related fatalities occurred in children under 16 years of age, and 80 percent of those fatalities were caused by head and spine injuries.

To reduce the increasing rates of serious injury and death from ATV-related accidents, Park and his colleagues strongly recommend new legislation crafted along guidelines previously proposed by the American Academy of Pediatrics.

Those guidelines include:

• Banning children younger than 16 from riding ATVs.

• Mandatory helmet laws.

• Mandatory instruction and certification programs for ATV operators.

• Prohibiting ATVs from public streets and highways.

Park also recommends a mandatory recall of all three-wheeled ATVs. Four-wheeled ATVs are dangerously unstable, but three-wheeled ATVs are even worse, he said.
Other articles on ATV's of interest:
Young Iowa girl dies from ATV rollover, predictable and preventable
or
http://www.lombardilaw.com/blog/young-iowa-girl-dies-from-atv-rollover-predictable-and-preventable.cfm
ATV Accidents in Iowa Kill Two, one of which is a young girl
or
http://desmoines.injuryboard.com/defective-and-dangerous-products/atv-accidents-in-iowa-kill-two-one-of-which-is-a-young-girl.aspx?googleid=261668
I am interested in experience in Hawaii where there are no ATV laws on the books. We seem to be far behind other states in that regard. Do we have relatively few ATV injury accidents? Let me know your experiences.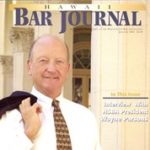 A resident of Honolulu, Hawaii, Wayne Parson is an Injury Attorney that has dedicate his life to improving the delivery of justice to the people of his community and throughout the United States. He is driven to make sure that the wrongful, careless or negligent behavior that caused his clients' injury or loss does not happen to others.