So far this year the main focus of this Blog has been on the alarming number of traffic deaths on Oahu. One week it is motorcycles. The next pedestrians hit in crosswalks or walking along Oahu streets. Then it shifts to speeding cars and drunken drivers. What's going on? I am attorney who represents the victims of these tragic incidents. Enough already. I don't want to see any more of this carnage. But like everyone I am at a loss to explain the epidemic of injury and death on Oahu roads.
This weekend KHON TV News did a story on the problem that is worth reading. KHON reported on the motorcycle safety rally this morning (Sunday):
"Everyone of these guys represent at least four or five other riders, so if there's one guy in the group making sure they are doing the right thing that helps," Cycle City senior salesman Khepera Ridley said.

Because of the recent surge in motorcycle deaths riders decided to take a stand for safety and lead by example.

"We can only give them the rules of the road and hope they go out there and they adhere to them," Honolulu HOGS head captain Keith Roach said.
Khepera Ridley and Keith Roach are taking the initiative to do something to save lives among the motorcycle faithful. Of the 39 fatalities in traffic accidents in Hawaii this year 13 have been motorcyclists.
As the death and serious injury toll rises we all know the biggest problem: the driver. Speed, alcohol and driving practices. We do know of some hazardous roads but the drivers and riders are the biggest part, particularly if they make the decisions to drink alcohol, drive and speed!.
An earlier Star Bulletin story pointed to the problem with motorcycles:
Motorcyclists often will operate their bikes beyond their abilities, especially if they just purchased a motorcycle or obtained their license, says police solo bike officer Kristopher Kiyabu.

"They may ride beyond their abilities, test the acceleration or braking or turning capabilities," he said yesterday at a news briefing at Pearl City Police Station.

Negotiating a turn too quickly is another common mistake motorcyclists make, he said.
The story also listed the incidents as of February 26, 2009:
This year's fatal bike crashes

The motorcycle-related deaths occurring this year:

» Jan. 1: Wayne Medeiros Jr., 36, of Honolulu was reported speeding on Kamehameha Highway in Waipahu. Police found Medeiros on the ground after he failed to make it around a left bend near Paiwa Street and struck a guardrail and large rock. The medical examiner determined Medeiros was under the influence of crystal methamphetamine.

» Jan. 1: Michael Galutira, 29, of Ewa Beach was riding a black 2003 motorcycle on Kupuna Loop in Waipahu when he failed to get through a turn in the road and struck a parked truck. Police said he was not wearing a helmet. The medical examiner determined he had a blood alcohol content level of 0.195, more than twice the legal limit of 0.08.

» Jan. 10: Stanley Lambert, 57, of American Samoa was operating a silver Harley-Davidson and lost control while turning left onto Malakole Street from the Barbers Point Harbor. The motorcycle went off the road and struck a concrete piling. Police said he suffered severe head injuries. He was not wearing a helmet. Lambert died on Jan. 23 from his injuries. Police said speed was not a factor.

» Feb. 14: Shawn Wilden, 37, of Honolulu was speeding toward Kailua on a red 1998 Harley-Davidson when he lost control coming out of the tunnel. Police said he hit a curb and concrete railing and overturned. He was thrown from his bike and sustained severe head injuries. Police said he was wearing a helmet. Wilden died two days later.

» Feb. 22: Willie Davis, 35, of Kapolei was traveling more than 100 mph on a 2008 Suzuki motorcycle on the H-1 freeway near the Seventh Avenue overpass when he lost control of the bike, slammed into a guardrail and was thrown onto the roadway. Davis, a technical sergeant with the 15th Airlift Wing, was then struck by a car.
Now there are more tragedies.
Dr. Michael Patmas sent me a Comment to an earlier article about motorcycle deaths. He is an experienced motorcyclist and he hurts when he sees these deaths and injuries, His Comment is worth reading:
These statistics break my heart. As a rider for 39 years and a physician, I see poor riding skills every day. It takes knowledge of technique and continuous practice over many years to learn how to ride correctly. Motorcycles are not dangerous, unskilled riders are! All bikers should take rider improvement classes. I highly recommend the DVD by Jerry "Motorman" Palladino – "How to Ride Like a Pro". The best riders are motor officers. Practice so you can ride like they do! There is no margin for error.
http://www.youtube.com/watch?v=EQqAEhAKmL4
The Sunday training session in Honolulu created by Cycle City and the Honolulu Hogs was attended by nearly 100 riders wanting to learn safe motorcycle riding techniques.
Shawn Wilden died wearing his helmet in an accident on the Pali Highway in February:
"Thankfully there were no other vehicles involved so it was just an unfortunate accident," Wilden's widow Christy Wilden said.

"He loved bikes, he loved Harley and I know he would have wanted us to continue and be safe," Wilden said.
perts say more than half of all traffic fatalities are alcohol related.
According to Mothers Against Drunk Driving Carol McNamee, as reported by KHON TV alcohol and speed are a deadly combination and at the root of the problem: "Its one of the biggest factors alcohol and speed" said McNamee.
Theresa Paulette Winn's 15 year old son was a pedestrian killed by a repeat drunk driver. KHON interviewed her:
"It's impacted my life until today, it's a pain that never goes away," Winn said.

She says education and enforcement are key to saving lives.

"I would like to see drunk driving eliminated and not harm any other innocent victims," Winn said.
MADD's McNamee and the Honolulu HOGS Roach plea for making better decisions:
"Just think about what you are doing," McNamee said.

"When you get on your bike are you going to do the right thing," Roach said.
The Honolulu Police Department is going after speeding and alcohol. Good for them. If you get pulled over, thank the officer. He or she may be saving your life or the life of others. The police will be speaking at schools and community events on Oahu about the importance of road safety.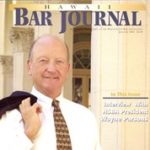 A resident of Honolulu, Hawaii, Wayne Parsons is an Injury Attorney that has dedicate his life to improving the delivery of justice to the people of his community and throughout the United States. He is driven to make sure that the wrongful, careless or negligent behavior that caused his clients' injury or loss does not happen to others.