5,475.
I'll end the year with a number, and a question. This isn't about tort law, car crashes or the cases I handle for people in Hawaiʻi as a trial lawyer. I write as a citizen.
The number: 5,475
The question: "When will the people stand up to the Trump lies?"
President Trump averaged 15 false statements to the public (actually to the world) each day in 2018. That totals 5,475 lies in 2018, according to the Washington Post:
A year of unprecedented deception: Trump averaged 15 false claims a day in 2018
When will the public stand up to Trump? Will the Republican Party continue to ratify his words and acts and lack of any basic moral code? What happened to the Grand Old Party? As Harvard economist and great thought- leader John Kenneth Galbraith said long ago:
The modern conservative is engaged in one of man's oldest exercises in moral philosophy; that is, the search for a superior moral justification for selfishness.
That quote was from "Stop the Madness," Interview with Rupert Cornwell, Toronto Globe and Mail (6 July 2002). Trump has embarrassed America around the world and is destroying the Republican Party here at home.
My wish for 2019 is an end to the juggernaut of lies. The people can make that happen. Republicans, Democrats, Libertarians  _ all of us _ share the responsibility. Impeachment? "Yes." And then landslide elections in 2020 where Trump supporters in office are all "un-elected." The silence from the Republican Party is shocking. In law, a common principle is "silence is acceptance." Republicans and Democrats need to take a common stance against the lies and the man.
Our country is at risk. The time to act is now. We are at a crossroads. Take a stand for truth and an end to the lies of this administration. Make America Great Again.
5,475.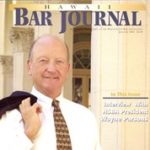 A resident of Honolulu, Hawaii, Wayne Parsons is an Injury Attorney that has dedicate his life to improving the delivery of justice to the people of his community and throughout the United States. He is driven to make sure that the wrongful, careless or negligent behavior that caused his clients' injury or loss does not happen to others.