Government should care:
Breast Cancer Risk in Hawaii Linked to Pesticides in Drinking Water and Indoor Air
But then after watching the debt limit debacle recently in Congress, my expectations of and respect for our government has dwindled.
My title mentions "government" but includes the private construction industry, architects, spec writers and even organizations like the U.S. Green Building Council. The question is do they care about pesticides? They could eliminate millions of gallons of pesticides being poured daily into Hawaii soil to block subterranean termites with a well established product that uses no pesticides and is a stainless steel barrier (Termimesh). The pesticides are poured into soil under and around all buildings in Hawaii and across the Souther states. Kid will play in that soil and young families will live and work in rooms that have the vapors of the pesticides wafting into their nostrils. People are dying and will die from this exposure. But government contracting agencies and elected officials ignore the problem. They turn their heads and let the pollution continue. Why?
There is no question that the government agencies and politicians all talk a lot about pesticides and environmental pollution. Politicians promise a clean environment and vow to protect public health. General contractors who run flashy "green" and "environmental" promotions and sponsor USGBC events promise health and "sustainability", yet they ignore the millions of gallons of pesticides being sprayed in and around buildings. They save a few dollars by going with pesticides over more effective physical termite barriers. what are few breast cancer colon cancer or brain tumor deaths worth? If you look at what the government/military construction contracting agencies and the building contractors are saving by using pesticides, a woman dying of breast cancer, or a child with a brain tumor induced by pesticides is worth a few dollars. What is a life worth. Not much in the construction industry.
The federal government imposed a Measure of Merit in 1993 pledging to reduce pesticide use in federal construction by 50% in three years. They haven't even made a dent in pesticide use even though they talk about the environment and health all of the time. They don't walk the walk. If it costs a dollar more to prevent cancer they won't do it. My wife died of cancer. This subject is personal to me.
Hawaii is a pesticide war zone: KHNL Reports Possible Health Risks of Pollutants in Honolulu Wastewater . The USGBC could put pesticides high on the list of features that go into its LEED rating system, but the LEED system is nearly void of any pesticide concerns. People are dying. You would think that the leading environmental effort in construction, the United States Green Building Council (USGBC) would be aggressively trying to eliminate pesticide use. Instead, a builder gets credits for bicycle racks. What good is sustainability if your kids die early of cancer or school kids get asthma due to toxic building air? Oh, I get it. If it costs more money then they don't really care about health. Life is cheap. Maybe that should be the motto of the construction industry. Jobs and profits at any cost. Be sincere even if you don't mean what you are saying.
How about the health of construction workers? They are the first to be exposed. They walk around in the freshly poured pesticides in the hot, humid construction site, as the concrete foundations are poured and the foundation is built. On really hot days the workers get sick and go home. Ten years later …. or 20 …. the cancers and brain tumors show up in the workers. But that corporate manager and the government official who allowed it to happen, know that they cannot be held accountable years later, for what they have done. They pay into their retirement and get praise today for saving money on this project. So what if a few people die? No one can trace it back to them.
For every 1000 square feet of foundation that is built in Hawaii, 300 gallons of pesticide is soaked into the soil under and around the concrete slab. That is just to control subterranean termites. That pesticide evaporates in the heat and comes up into the building as a silent gas. Kids play in the yard and get it in their hands and mouths. Hawaii has a lot of breast cancer in women. Why? Pesticide use. The cancers show up years later. The architects and contractors and developers who saved a few pennys by using a pesticide instead of a physical barrier are long gone by the time a 17 year old kid is diagnosed with a brain tumor, or a 36 year old woman learns that she has ductal carcinoma in her breasts.
A product is available that stops termites without using any pesticide. It is called the Termimesh System and it blocks termites with a marine-grade stainless steel wire mesh. It has been approved by all building codes for new construction instead of chemical pesticide sprays. It works. In thousands of installations over a 20 year period it has virtually no failures. Termimesh eliminates the use of pesticides for termite control. It has been around since 1992 in the US.
The contractors that build government and private housing hate this product and will do almost anything to take it out the project. It costs more and reduces their profits. Government construction agencies don't care and give no preference to a bidder who puts in a better product. This is true at both the federal and state level, and includes homes, schools and hospitals. Money is always short and the military and the State of Hawaii would rather get praise for lowering construction costs than do the right thing and protect health. I wonder how they feel about the kids who will get cancer down the road? Isn't it immoral to turn your back to that reality? Well it is happening.
Am I speculating? No. I have walked the halls of the military (USACE, NAVFAC) in Washington, D.C. and here in Hawaii and I have given hundreds of presentations to Hawaii architects, specification writers, and general contractors big and small. I am a member of the USGBC. I own Termimesh Hawaii and have seen it ignored by the people who run the construction industry, architects who design buildings, and government construction agency officials at all levels.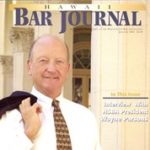 A resident of Honolulu, Hawaii, Wayne Parson is an Injury Attorney that has dedicate his life to improving the delivery of justice to the people of his community and throughout the United States. He is driven to make sure that the wrongful, careless or negligent behavior that caused his clients' injury or loss does not happen to others.