My normal focus is on drugs like Topiramate / Topamax, safety tips for kids and cars, avoidable medical errors and ocean injuries but the overall goal is a safer community and fewer people hurt. If the public puts pressure on safety, manufacturers, doctors and government then my office won't see as many serious injuries and horrible deaths. Today rather than look only at the streets, scuba diving sites and hospital emergency rooms in Hawaii, the whole planet Earth is my focus. Today we save the planet!
Are you familiar with The World Wildlife Fund? Having just renewed my membership their message on "10 Simple Things You Can Do To Help Protect The Earth" caught my eye. Here goes:
1. Put on a sweater. Stop laughing if you are in Dallas right now where it is 110 degrees in the shade. This is a winter tip. If you read this in Perth, Australia it will work for you. Main point? Save energy.
2. Put one foot in front of the other. Walk, climb and don't use machines to move you about.
3. Go for Seconds. Plastic containers and mailing envelopes can be re-used. Think before your throw away.
4. Watch your waste. Many of the new light bulbs contain mercury. Check before you buy to see if there are special disposal requirements.
5. Paper not plastic. Bring a shopping bag with you to the grocery or department store.
6. BYOB. "Not "booze" – "bottle"! 90 million plastic water bottles is a waste. Get a permanent bottle and filter your water at home.
7. Flip 'em off. Light pollution wrecks romantic strolls in the dark and uses up energy needlessly. Turn off lights you don't need. Get a timer and do it automatically.
8. Get in touch with your roots: You guessed this one I bet. Plant a tree and help the soil, birds, beauty and the air your kids are breathing.
9. Get off. Sounds racy but we're talking about catalogs that you get that you never use. Call the company and get off the mailing list.
10. Support WWF. They one of the great organizations fighting the polluters and corporateers for the planet.
Hawaii, where I live and work has one of the worst records of dependence on fossil fuels and we are creating heat sinks in our island chain through out of control energy policy by the state. Perhaps Governor Abercrombie will do something about it but the main focus is always jobs at any cost and to heck with the environment. We hear lots of slogans and platitudes but when it comes to doing something they only deal with short term problems and leave it to someone else to suffer the long term consequences. Make us proud Governor Abercrombie and do something besides accepting the least worse alternative.
I will leave with the state motto and the beautiful and smart sentiment of the Hawaiians whose islands we are visiting: Aloha Aina. A longer phrase but translated in English: "the life of the land is perpetuated in righteousness".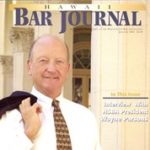 A resident of Honolulu, Hawaii, Wayne Parson is an Injury Attorney that has dedicate his life to improving the delivery of justice to the people of his community and throughout the United States. He is driven to make sure that the wrongful, careless or negligent behavior that caused his clients' injury or loss does not happen to others.