Why would a person book mark and regularly visit the Center For Disease Control (CDC) website? There are many reasons from protecting yourself and your family from food poisoning to being vigilant about drinking water safety issues and epidemics. Here is an example of hwt they have for you. Although "how to safely prepare a turkey predominates the CDC Homepage this week, if you look to the right you'll see the CDC "Top 10 List". Thank you David Letterman. It offers a list of topics that every person should be aware of and know someting about:
CDC.gov Top 10
I clicked on "Flu and got the following links to more information about influenza historically and about what we each should know about the flu season in 2008 and 2009.
This is a powerful source of inforamtion that is easy to access and should bevisited regularly by all of us.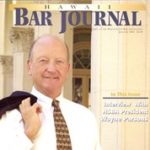 A resident of Honolulu, Hawaii, Wayne Parson is an Injury Attorney that has dedicate his life to improving the delivery of justice to the people of his community and throughout the United States. He is driven to make sure that the wrongful, careless or negligent behavior that caused his clients' injury or loss does not happen to others.