KHNL reports that your kitchen floors – the ones that your kids are crawling around on as you read this, are laden with the worst cancer causing chemicals. Don't trust KHNL? Try the EPA and those who care about your family and cancer.
Have you heard the five (5) second rule? Basically the five second rule is a rule that says when you eat food that has dropped on the floor it is safe if it was on the floor for less than three seconds. Think again. A new U.S. research study has demonstrated in most kitchens the floors have some insecticide or pesticide residue. What are they talking about? They found traces of organochlorine insecticides, such as chlordane, heptachlor and DDT. Those products were withdrawn from the market or banned in the 1970s and 1980s.
Why? Because they cause cancer and other diseases including diseases of the nervous system.
In a study kitchen floors in 500 randomly selected homes were swabbed and tested for toxic substances during the period from June 2005 through June 2006. The U.S. Environmental Protection Agency and the U.S. Department of Housing and Urban Development (HUD) ordered this survey as part of an effort to gauge household contaminants that also included lead, allergens, mold, pesticides and arsenic.
What was No. 1? The most commonly detected insecticide was permethrin, a carcinogen. How extensive was the finding? Permethrin was found in 89 percent of the floors. 78 percent of the floors had alarming amounts of chlorpyrifos, the most popular subterranean termite pesticide that also was used against a broad spectrum of pests in the home and surrounding area.
The really bad news is that 64 percent of the homes had alarming amounts of chlordane, an organochlorine insecticide that is devastatingly effective against insects but also is devastatingly harmful to human beings, particularly young children. That's all we need some chemical compound in our kitchens that can injure or kill our children.
The list goes on:
1. Piperonyl butoxide: 52 percent
2. Cypermethrin: 46 percent
3. Fipronil: 40 percent
Of great concern is the fact that Fipronil is a relatively new residential insecticide that is used to kill fleas and ticks on pets, and that is extensively sprayed underneath new homes as a subterranean termite barrier and is also used to treat ants and cockroaches in bug traps according to the study.
Seventy-eight million U.S. homes (about 74 percent) use pesticides and Americans spend nearly $1.3 billion on pesticides each year. Eight hundred and eighty-eight million pounds of active pesticide is applied in and under our homes, schools, office buildings, parks and all areas where we live, work and play.
The question is whether or not the environmental, global warming, sustainability movement is adequately addressing the toxic substances that are being used in and around the buildings that we live in and work in? The careful analysis of the U.S. Green Building Council and its LEED rating system shows a willfully inadequate attention to the use of pesticides and insecticides and toxic chemicals and substances in and around buildings. As we try to protect the environment from a global warming meltdown we must be acutely aware that the cancer wards that are filling more rapidly every year with men, women and children of increasingly younger ages with degenerative diseases and killers such as cancer.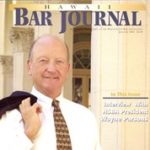 A resident of Honolulu, Hawaii, Wayne Parson is an Injury Attorney that has dedicate his life to improving the delivery of justice to the people of his community and throughout the United States. He is driven to make sure that the wrongful, careless or negligent behavior that caused his clients' injury or loss does not happen to others.