Today the Star Advertiser reports another case of Hep A: "Ben Parker cafeteria worker tests positive for hepatitis A". Parents of children at the school were advised to have their children immunized. Parents worried about the Hep A outbreak should monitor their children as explained in the Star Advertiser article:
Students should be monitored for possible symptoms including fever, fatigue, loss of appetite, abdominal pain, dark urine, diarrhea and yellow skin or eyes, the letter said. Such symptoms can occur up to 50 days from exposure.
Since Hep A is spread by contact it can move around a community from person to person for some time. So far there have been 271 confirmed cases, a number that has almost tripled from the time of the initial Genki Sushi outbreak from people who consumed the mayo scallops at Genki Sushi restaurants. The Department of Health has information about Hep A and the outbreak at its website "Hepatitis A Outbreak"..
I am representing numerous victims of this outbreak and will be filing individual claims on their behalf. The cases will not be a class action but will be individual claims based upon the harm caused to each victim. Some people have been hospitalized with serious liver and kidney damage and others have experienced severe illness but have not been hospitalized.
To understand more about what is involved in bringing a claim, call 808-753-0290 or 808-845-2211 for a free consultation.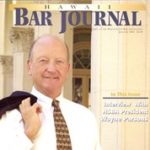 A resident of Honolulu, Hawaii, Wayne Parsons is an Injury Attorney that has dedicate his life to improving the delivery of justice to the people of his community and throughout the United States. He is driven to make sure that the wrongful, careless or negligent behavior that caused his clients' injury or loss does not happen to others.