HEADLINE: "Consumers Union Calls on the FDA to Immediately Release All Results of Its Tests for Melamine Contamination in Food Products. Group 'Deeply Concerned' About Reports of FDA Test Results Indicating Melamine Contamination in U.S. Infant Formula"
This Melamine food poisoning thing isn't just another boring story of a possible food poisoning press release. If you think the worst thing that could happen is a recession or depression, step back a second and remember when a family member or friend got sick. Health matters. Melamine is a threat to health. It is coming from China. Who is in charge here? Consumers Union cares:
Consumers Union is deeply concerned about news reports that FDA has found traces of melamine and cyanuric acid in U.S. infant formula. Melamine is a chemical that has a number of industrial uses and is a common ingredient in some plastic products, but is not approved as an ingredient in human food in the U.S.
Why didn't the Food & Drug Administration (FDA) release this information? Under the Bush regime the regulators in every agency shut the doors to the public and stopped doing their jobs so the favored corporate CEO's could take their $50 million salaries. The agencies were populated by industry people (the fox guarding the chicken coop) and the public was asleep. Consumer advocates like Ralph Nader and Joan Claybrook and Harvey Rosenfield and Jamie Court were shut out by the Bush operatives.
So how did this latest Melamine fiasco come to light? The Associated Press made a Freedom of Information Act request and discovered that they knew of Melamine food poisoning in infant formula. Fox News and the right wing radical movement were complicit with Bush and his operatives in hiding this information from the public
I hope that you, like Jean Halloran, Director of Food Policy Initiatives for Consumers Union, will demand that the FDA release all results of its tests for melamine contamination in food, even if the only contamination detected was below the agency's action level of 2.5 parts per million. As Ms Halloran said:
We understand that the FDA has tested hundreds of samples for melamine. This information should be made available to consumers, who are no doubt concerned for themselves and their families
The FDA has in the past routinely published results of tests for the presence of mercury in fish, regardless of whether the test results were above or below the agency's action level. Given the serious health consequences of melamine contamination in children, the agency should not withhold this test data.
We should also demand that companies that make infant formula should release their test data on Melamine.
The FDA has given conflicting messages. The FDA said don't stop feeding the infant formula to your babies and also said that caregivers should "not to feed infant formula manufactured in China to infants." The agency's statement in its risk assessment admitted that it could not establish a safe level of melamine in infant formula.
In a November 12, 2008 alert, kept nearly secret from all of us, the FDA stated that it recommended "detention without physical examination of all milk products, milk derived ingredients and finished food products containing milk from China due to the presence of melamine and/or melamine analogs."
Of course all of us should be outraged that our supposed protector, the FDA, is doing with our food supply, what Wall Street robber barons did with our money. Consumers Union has outlined several priorities for overhaul of the FDA. In order for the agency to do its job adequately, CU believes the following must take place:
• FDA should be required to inspect all food production facilities on a routine basis, both domestic and foreign, and increase inspections at the border; and

• FDA needs to have comprehensive mandatory recall authority governing both domestic and foreign food producers, to enable the agency to remove contaminated foods from shelves.
Do you trust the Food & Drug Administration? In a November 2008 Consumer Reports poll, 81 percent of respondents were concerned with the safety of imported food, and two-thirds of respondents said the FDA should inspect domestic and foreign food-processing facilities at least once a month.
This latest safety problem is yet another example of how FDA is failing in its mission to protect American consumers," said Halloran.
The only way America can be safe is to have a public that is educated about the issues and that demands accountability. Write your Congressional representative as well as President Obama a nd tell them that you are watching.
Together we are strong!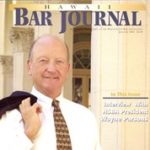 A resident of Honolulu, Hawaii, Wayne Parson is an Injury Attorney that has dedicate his life to improving the delivery of justice to the people of his community and throughout the United States. He is driven to make sure that the wrongful, careless or negligent behavior that caused his clients' injury or loss does not happen to others.