While looking into some issues relating to food poisoning I came across a very informative article written By Michael Bryant from St. Cloud, Minnesota about pet food poisoning. It turns out that the food supply for our pets is threatened just like the human food supply and Mr. Bryant has provided a valuable resource for anyone who has a pet. I won't repeat the important information that Mr. Bryant has posted but I highly recommend a read of his post.
Continuing on this theme, the risk of food poisoning from "Melamine" is important to understand. The risks from Melamine food poisoning is shared by humans and our pets according to Sofia Bolino of Food & Water Watch. She alerts us to the surprising fact that recently a string of product recalls have stemmed from Melamine.
China products are at the center of this controversy. According Sofia:
Fifteen hundred dogs bred for their raccoon-like fur died from eating melamine-tainted feed, leading to the development of kidney stones. All in one village. Yet this was not a first – last year, melamine-contaminated wheat gluten, a pet food ingredient made in China, caused dozens of dogs and cats in North America. Why was nothing done then?
In North America, Melamine contamination was found in Koala's March cookies in Connecticut, Pirate's Gold Milk Chocolate Coins from Sherwood Brands were found contaminated in Canada and the Melamine food poisoning concerns escalated. China food production standards are at the center of the controversy. The FDA also shares the spotlight.
And the breadth of the problem stretches across borders and food categories. For instance a British sex store, Ann Summers, stopped selling chocolate "I Love You" body spread and a milk drink and cake mix were taken off the shelves in Australia. The reason: Melamine and the risk of food poisoning. Thousands of babies have been made ill or died as a result of Melamine tainted baby formula. According to a Washington Post story by Annys Shin:
The Food and Drug Administration has begun stopping imports of Chinese dairy and dairy-based products from entering the country in an effort to keep out food contaminated with the industrial chemical melamine.
Care should be taken not to accept any Melamine contamination in food. The FDA has an "acceptable" level but that is an arbitrary standard and not supported by scientific rationale. Obviously the United Sates must overhaul its food inspection system and our government should provide ways to hold foreign countries responsible for the food products that we import.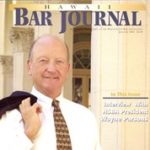 A resident of Honolulu, Hawaii, Wayne Parson is an Injury Attorney that has dedicate his life to improving the delivery of justice to the people of his community and throughout the United States. He is driven to make sure that the wrongful, careless or negligent behavior that caused his clients' injury or loss does not happen to others.