The Star Advertiser headline this morning warned residents about a possible Hepatitis A outbreak from contaminated Ahi:
The story written by Timothy Hurley  notes that the incubation period is coming up and Hep A cases might be showing up in doctors offices and emergency rooms at hospitals.
People who consumed ahi that was purchased frozen from Times Supermarket and Shima's in Aiea, Kailua, Kaneohe, Kunia, Liliha, Mililani, Waipahu and Waimanalo you should be on alert. GP Hawaiian Food Catering, the Crab Shack Kapolei ("Maile Sunset Bar & Grill" in Kapolei),  and the ABC store at 205 Lewers St. in Honolulu also used the suspect ahi in food they prepared and sold. There are no immediate signs or symptoms of Hep A.
According to the Centers for Disease Control Hepatitis A has an incubation period of 15 to 28 days before symptoms appear. That time is coming up now and the health community is alerting people to be on the lookout for symptoms. That means a person could eat the ahi and feel fine for up to almost a month and then get sick. During that time the person could be infecting others at home or at work without knowing it. People who were vaccinated after the outbreak of Hep A from Genki Sushi last year hopefully are protected.
According to the CDC here is how Hep A is transmitted:
Person-to-person transmission through the fecal-oral route (i.e., ingestion of something that has been contaminated with the feces of an infected person) is the primary means of HAV transmission in the United States. Most infections result from close personal contact with an infected household member or sex partner. Common-source outbreaks and sporadic cases also can occur from exposure to fecally contaminated food or water. Uncooked HAV-contaminated foods have been recognized as a source of outbreaks. Cooked foods also can transmit HAV if the temperature during food preparation is inadequate to kill the virus or if food is contaminated after cooking, as occurs in outbreaks associated with infected food handlers. Waterborne outbreaks are infrequent in developed countries with well-maintained sanitation and water supplies.
Signs and symptoms to watch for include:
Fever
Fatigue
Loss of appetite
Nausea
Vomiting
Abdominal pain
Dark urine
Clay-colored bowel movements
Joint pain
Jaundice
Immediately go to a doctor if you have any of these symptoms. The Department of Health is issuing regular updates and is a good source for current news.
I am currently representing numerous Hawai'i residents who contracted Hep A from the Genki Sushi contaminated scallop outbreak last year and those cases are currently in the process of being settled out-of-court. I am also representing 40 Hawai'i residents who suffered acute liver failure after consuming a diet supplement, Oxy Elite Pro in 2013. Those cases are pending in Federal District Court in Honolulu. On these cases I work with Irvine, California lawyers Andrews & Thornton who add great medical connections and resources in the area of liver and kidney diseases. If you have questions about this topic feel free to call me: 808-753-0290 (mobile) or 808-845-2211 (office).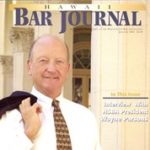 A resident of Honolulu, Hawaii, Wayne Parsons is an Injury Attorney that has dedicate his life to improving the delivery of justice to the people of his community and throughout the United States. He is driven to make sure that the wrongful, careless or negligent behavior that caused his clients' injury or loss does not happen to others.