A study has shown that Hawaii women suffer higher cancer rates due to pesticide use so when I read that the EPA is giving money to clean up pesticide contaminated land, I know that this is a small step toward better health for Hawaii's families. You can read about the study at:
Breast Cancer Risk in Hawaii Linked to Pesticides in Drinking Water and Indoor Air
A Comment to that article was particularly meaningful to me:
The woman I loved died of breast cancer eight years ago. At the time we had thought that Monsanto was the only corporation that knowingly endangering the public (with RBGH, given to dairy cows). They got away with this due to too little regulation, and it ended because the public was informed and took action, e.g. boycotted milk with RBGH.
This is not to say that she died from drinking milk with RBGH, but that companies that produce anything which ends up in our systems must be regulated!
Thank you for this informative article. — Rod
My wife also died of cancer. She was the healthiest person I have ever met. Did pesticides cause her cancer? Probably. Hard to prove though. Cancer takes a long time to develop. I know how Rod feels. I share his pain and I write this article in hope of a better and safer community as we go forward.
Time is the problem with pesticides. It is hard to prove what causes a particular cancer. And the builders and government agencies that are building homes and schools this year and in past years put keeping costs down and meeting this year's budget ahead of public health.
They know that it is unlikely that anyone will be able to prove that their decision to use pesticides and save money led to the death of a person from cancer many years later. And, as Rod points out, the pesticides are "legal" because the regulation is weak and the chemical companies are powerful and wealthy. So what we need is a combination of better government regulation and a more moral attitude by those building in Hawaii.
So here is some good news on pesticides and cancer. In a press release by the Environmental Protection Agency (EPA) is Washington DC on 08 May 2009. over $111 million in grants were announced:
Old Oahu Sugar storage facility
… to help communities clean up sites known as Brownfields, which may be contaminated by hazardous chemicals or pollutants. Communities in 46 states, four tribes, and two U.S. Territories will share in these grants to help revitalize former industrial and commercial sites, turning them from problem properties to productive business and community institutions. The grants include $37.3 million from the Recovery Act and $74.6 million from the EPA Brownfields general program funding.

"Cleaning and reusing contaminated properties provides the catalyst to improving the lives of residents living in or near Brownfields communities," said EPA Administrator Lisa Jackson. "A revitalized Brownfields site reduces threats to human health and the environment, creates green jobs, promotes community involvement, and attracts investment in local neighborhoods."

"Recovery Act and brownfields program funds are helping clean up distressed properties so they can be productively reused for community benefit," said Laura Yoshii, acting Regional Administrator for the U.S. EPA in the Pacific Southwest. "By revitalizing and restoring neighborhoods nationwide, the EPA continues to put both people and property back to work – creating a better environment and brighter future for the next generation of Americans."
The EPA designated Francisco Arcaute as contact for more information: (213) 244 1815
The EPA has a great deal of information on Brownfields that is worth reading:
With certain legal exclusions and additions, the term "brownfield site" means real property, the expansion, redevelopment, or reuse of which may be complicated by the presence or potential presence of a hazardous substance, pollutant, or contaminant.
The definition comes from a federal law: Public Law 107-118 (H.R. 2869) – "Small Business Liability Relief and Brownfields Revitalization Act" signed into law January 11, 2002.
The Hawaii Department of Hawaiian Home Lands is receiving $200,000 for the East Kapolei pesticide mixing and loading area cleanup. Hawaii has suffered an unusual amount of pesticide contamination from the years of plantation agriculture and from significant domestic insect problems led by the Formosan subterranean termite that causes over $100,000,000 in property damage and associated costs in the Islands.
The land involved in East Kapolei was used as a fertilizer storage and mixing area for Oahu sugar company.
Its planned use is for residential, commercial, and recreational activities as part of future East Kapolei development proposed by HCDCH. The contamination is from arsenic, atrazine, dioxins, pentachorophenol and trifluralin and the risk level is described by the EPA as "HIGH". The details are that:
Preliminary assessment completed for pesticide mixing/loading site (June 93). Site inspection, site screening conducted in July and Oct 2000. Field sampling plan in progress. Field sampling and site investigation still needed. Ametryn was previously detected in the soil at levels above action limits by the Dept of Agriculture in 1990. Sampling conducted by the HEER Office in 1997 indicated the presence of pentachlorophenol (PCP) and arsenic above regulatory action levels and tentatively indicated the presence of dioxins. Confirmatory dioxin analyses of these samples verified the presence of high concentrations. The site has been fenced and locked, and warning signs have been posted. Due to the elevated dioxin concentrations, the HEER Office issued an Order to Oahu Sugar Company to fully characterize the site. A supplemental sampling event was conducted by the HEER Office in September 1999. EPA is conducting additional sampling for dioxins, as well as some other compounds, as part of a dioxin test method study. DLNR, the site owner, is currently preparing to cover the site as an interim remedial measure.
Although this is an agricultural contamination a lot of what is in the list of contaminants are actually pesticides which brings me to talk about termites. Subterranean termites to be accurate. They are a current pesticide contamination issue.
The Formosan subterranean termite does not move around by itself much as its nests in the ground are immovable and the termites don't migrate far from each nest. But termites travel with wood that is moved from place to place and ships from Asia brought the Formosan termites to Kahalui, Maui in the 1800s. The Formosan subterranean termite now is well established on all Islands in Hawaii and they are virtually impossible to kill off due to extremely complex defense mechanisms and re-population methods.
The pesticide contamination in and around homes, schools and office buildings is intense. About 300 gallons of pesticide is required under and around every 1,000 square feet of building foundation. A typical home has about 2,000 square feet of foundation. Since the pesticide lasts on from 1 to 10 years, it must be reapplied by drilling through the bathroom, kitchen and laundry room floors and injecting more pesticide every 2 to 8 years. The pesticide is also reapplied around the perimeter of the foundation in the soil. That application around homes and schools opens up the kids and family members who live and play in the area to pesticide exposure and health related problems. And toxic air getting to the skin and lungs of kids is created when the chemicals vapors waft up through the foundation into homes and school classrooms. Indoor air quality is important.
In this way all of Hawaii's homes and schools are Brownfields but little can be done about that other than to stop using the pesticides. Non pesticide alternatives exist but builders, government officials and architects usually decide to use the cheaper pesticide method rather that use a chemical free approach such as the Termimesh stainless steel wire mesh method or Basaltic Termite Barrier, a finely graded basalt rock method.
The EPA explains the grants:
The grants will help to assess, cleanup and redevelop abandoned, contaminated properties known as brownfields. Brownfields are sites where expansion, redevelopment, or reuse may be complicated by the presence or potential presence of a hazardous substance, pollutant, or contaminant. In addition, the Small Business Liability Relief and Brownfields Revitalization Act of 2002 expanded the definition of a brownfield to include mine-scarred lands or sites contaminated by petroleum or the manufacture of illegal drugs. Grant recipients are selected through a national competition. The Brownfields Program encourages development of America's estimated 450,000 abandoned and contaminated waste sites.

President Obama signed the American Recovery and Reinvestment Act of 2009 on February 17, 2009, and has directed that the Recovery Act be implemented with unprecedented transparency and accountability. To that end, the American people can see how every dollar is being invested at Recovery.gov.
Now if we can get the new construction in Hawaii to avoid chemical use we will be making real progress. That will only happen if people speak up on the issue. Buying a new home? Tell the builders and Realtors as you shop that you want a pesticide free home. That is how you vote with your dollars and that vote will be heard. And also write the DOE and tell them to protect school kids from pesticides. Kids, with their small organs and a long life ahead of them are most seriously affected by pesticides and their cancers won't develop until they are in their 20s or 30s.
More information on brownfields cleanup revolving loan fund pilots and grants and other brownfields activities under the Recovery Act: http://www.epa.gov/brownfields/eparecovery/index.htm.
Additional information on the EPA Region 9 brownfields recipients and their projects is available at http://cfpub.epa.gov/bf_factsheets/index.cfm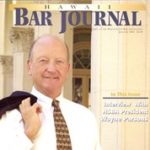 A resident of Honolulu, Hawaii, Wayne Parson is an Injury Attorney that has dedicate his life to improving the delivery of justice to the people of his community and throughout the United States. He is driven to make sure that the wrongful, careless or negligent behavior that caused his clients' injury or loss does not happen to others.