Any discussion of food poisoning should start with where a person can find out about the subject and where to report suspected food poisoning. The State of Hawaii Department of Health (DOH) has excellent resources for consumers on this subject. Start with the DOH "Food Borne Illnesses – Frequently Asked Questions" website to learn about food poisoning.
You can minimize your chances of getting food poisoning by following these practices on the DOH website:
Clean: Wash your hands before eating or preparing food, after handling raw meat, and after using the bathroom. Wash utensils, cutting boards, and countertops before and after preparing food.

Chill: Don't leave foods sitting out at room temperature. Refrigerate them after serving.

Cook: Cook meats to their proper temperature. Use a meat thermometer to ensure the right temperature has been reached.

Rinse: Wash all fresh fruits and vegetables before eating.

Separate: Don't cross-contaminate! Keep raw meats and their juices away from other foods. This applies to fish and shellfish also.
Most cases of food poisoning resolve in one or two days but if the illness is particularly severe or lasts longer than that you should contact a doctor or go to an Emergency Room at the hospital. The signs of food poisoning are severe dehydration, gray diarrhea, fever lasting more than 2 days, numbness, or difficulty breathing. The doctor may be able to determine what is causing your illness by analyzing a stool sample.
Report a suspected incident to the Department of Health because they may be able to protect others who have consumed the same food you did and are unaware of the cause. They can also investigate sources of food that should be taken off the market. The tomatoes and peppers from Mexico that caused so much salmonella in the U.S. last year were not traced for 4 months. Read more about that problem at my earlier article Fresh Summit 2008 – Food Poisoning Concerns Spur Industry and Government Initiatives. Make sure that you help others by reporting suspected causes. Here is the contact info:
Hawaii Department of Health, Disease Investigation Branch

Oahu – 586-4586
Maui – 984-8213 (Toll free: 984-2400)
Kauai – 241-3563 (Toll free: 274-3141)
Hawaii – 933-0912 (Toll free: 974-4000)

After hours, 566-5049 or toll free 1-800-360-2575
In Hawaii the most common causes of food poisoning are Campylobacteriosis, Salmonellosis, Shigellosis, Diarrhea caused by Enterohemorragic strains, Listeriosis and Staphylococcal food intoxication. Meats, fish and vegetables are all sources of food poisoning.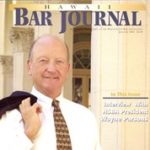 A resident of Honolulu, Hawaii, Wayne Parson is an Injury Attorney that has dedicate his life to improving the delivery of justice to the people of his community and throughout the United States. He is driven to make sure that the wrongful, careless or negligent behavior that caused his clients' injury or loss does not happen to others.