According to an editorial report from the European Journal of Lipid Science and Technology that unless proof can be established that there are no health problems from mineral oil, people should reduce their exposure to and use of cosmetics, pharmaceuticals and environmental contamination.
Quantitatively mineral oil is the largest contaminant in a person's body. Scientists do not have proof that mineral oil can be tolerated without detriment to our health. Reporting on this in Science Daily the concerns expressed seem serious and pose food poisoning concerns for the public at large:
It has been shown that the molecular mass of the mineral paraffins resorbed by our body is higher than assumed by the safety evaluation of the European Food Safety Authority (EFSA). Further, probably a majority of the mineral oil products are not "white paraffin oils": they easily contain 30 % aromatic components, a substantial portion being alkylated adding to the health risk. This unerringly questions the current official safety evaluation – which, admittedly, is a difficult task because of the complexity of the material.
The situation is demonstrated by 100,000 tons of sunflower oil found in the Ukraine to be contaminated with mineral oil concentrations above 1000 mg/kg. According to the Science Daily report "The European Commission decided to apply a legal limit of 50 mg/kg to the mineral paraffins in Ukrainian sunflower oil and in September 2008 it organized a workshop together with the Official Food Control Authority of Zürich, Switzerland, to promote this campaign."
Dr. Koni Grob of the Official Food Control Authority of the Canton of Zürich, Switzerland says that many foods, such as canned fish, contain in excess of 50 mg/kg of mineral oil contamination.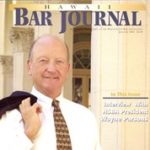 A resident of Honolulu, Hawaii, Wayne Parson is an Injury Attorney that has dedicate his life to improving the delivery of justice to the people of his community and throughout the United States. He is driven to make sure that the wrongful, careless or negligent behavior that caused his clients' injury or loss does not happen to others.